Game is loading
Please wait, process of requesting can take some time!
Currently 60 Skill Games found for you
Endless Lake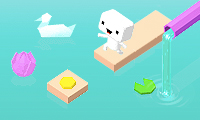 Skill
Can you make it across without falling in the endless lake? Try and beat your time in each round but hurry, you are racing against the clock! Play this fun game for free now!...
Mini Golf: Hole in One Club
Sports
Are your putt-putt skills on par? Should your name be on the ball of fame with your excellent aiming skills? Join the hole in one club and get down on the grassy plains of this fun mini-golf game now!...
One More Pass
Sports
Pass the ball to your teammates and score amazing goals! Get the ball past your opponents and into the back of their net! Rise to the top of the soccer world!...
Silly Ways to Die: Adventures 2
Physics
These crazy creatures can't seem to stay out of trouble. Could you keep an eye on them and help them avoid getting hurt in this weird and wacky adventure game?...
Drone Delivery
Skill
This flying drone has to make a lot of deliveries this afternoon. See if you can maneuver it through this crowded and chaotic city without crashing into anything in this challenging online game....
Surround the Leprechaun
Skill
This crafty leprechaun is trying to escape with a pot of gold in this strategic puzzle game. You're not going to let that happen, are you? Surround him with lots of stones so that he won't get away!...
Summer Sports: Hurdles
Sports
Outrun the competition and jump over all hurdles to get that gold in this olympic-inspired simulation! Time your jumps perfectly as you race to the finish line, leaving your friends and opponents eating your dust! Combin...
Summer Sports: Rugby
Sports
Go for gold and glory as you rough it up in a game of rugby! Run as far as you can, dodge vicious tackles and blindside your opponent with spectacular drop-goals! Combine in a PvP tournament with other Qlympics games to ...
Summer Sports: Water Polo
Sports
Will you sink or swim as you go for gold in this Olympic-inspired water polo showdown? Shake up your opponents by throwing them some unstoppable shots. Goals make golds…so dive in and get scoring! Combine in a PvP tour...
Summer Sports: Beach Volleyball
Sports
Slap on the sunscreen and hit the beach for a fast-paced volleyball showdown! Serve, smash and block your way to glory in this beach volleyball simulation! Combine in a PvP tournament with other Qlympics games to become ...
Summer Sports: Diving
Sports
Dive head first into the coolest event of the summer games! Showcase your awesome diving skills in this addictive diving simulation game and bring home that gold medal. Combine in a PvP tournament with other Qlympics gam...
Summer Sports: Javelin
Sports
Chalk your hands, grab your javelin and get ready to compete for that gold medal! A perfect combination of precision, power, and timing is required to nail that perfect throw and crush your opponents in this olympic-insp...
Summer Sports: Basketball
Sports
Do you belong in the NBA? Or are you just a street-court rookie? Shoot your way to the top of the leaderboard in this awesome basketball simulation. Combine in a PvP tournament with other Qlympics games to become the ult...
Pirate Booty
Physics
A pirate ship was just spotted offshore! Can you blow up all of the buccaneers on board before they invade the island and steal all of its precious booty? The locals are depending on you in this action game....
Ninja Miner 2
Skill
He's one of the world's best treasure hunters and he's about to go searching for another batch of precious jewels in these forbidden temples. Wanna tag along with him in this online game? ...
Foot Chinko: Euro 2016
Sports
Get ready for the 2016 Euro Cup with this wild game that mixes soccer with pachinko. Pick your favorite match and see if you can score lots of goals while you avoid other players and some crazy fans....
Soccer Simulator: Idle Tournament
Skill
Mad about soccer? Enjoy clicker games and idle RPG adventures? Then you're going to love Soccer Simulator! Follow in the footsteps of footballing legends and work your way from the streets to the stadium, where fame an...
Food Stack
Puzzle
You're probably heard of the Leaning Tower of Pisa but how about the Leaning Tower of Burger? Try building the tallest stack of meat and cheese that you can in this totally tasty puzzle game....
Cloud Critters
Animal
DODGE, JUMP AND SURVIVE IN THE SKY! Survive as long as you can in this addictive fast-paced arcade-style hopper game. ...
Lumber Runner
Sports
Jack and his friends are trying to stay on this spinning log for as long as possible while they collect golden coins. Can you help them do it while they make a fortune in this free online game?...
Trump: The Mexican Wall
Fun
Donald Trump still has a long road ahead of him as he continues his presidential bid. Help him reach the White House while he dodges Hilary's ray gun and Bernie's bombs in this wild online game....
Candy Thief
Adventure
This thief has a serious sweet tooth, and it's getting him into all sorts of trouble! Help him navigate the dangerous terrain and get his hands on ALL THE CANDY!...
Viking Pub
Skill
These Vikings just got back home from a long voyage. They're incredibly hungry and thirsty. Help this cook serve them as much refreshing mead and tasty beef as they can handle in this online game....
Silly Ways to Die: Differences
Adventure
Our crazy silly friends from "Silly Ways to Die" are back and they definitely can't stop hurting each other or themselves. This time they bring you a cool difference game where you have get the highest score ...
Eggs and Cars
Racing
How far and fast can you drive with an egg on your backseat? Try to get to the finishing line without breaking an egg but watch out, steep hills ahead!...
Doomsday Defender
Puzzle
Uh-oh! Somebody has hacked into this nuclear control panel. The warheads are gonna launch if you don't do something and fast in this thrilling puzzle game. ...
Doodle Car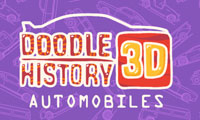 Puzzle
Rotate and drag the image until you can clearly see the automobile and admire these classic cars in 3D!...
City Connect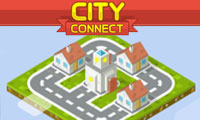 Puzzle
Build, expand and create your own city by connecting the roads and important strategic buildings with the communal houses! Your layout and town planning skills will make it one of the best towns in the country!...
Tomb Runner
Adventure
How far can Professor Jones keep running in the adventures of Tomb Runner? Run, jump, slide, rush and surf through, over and under various obstacles through temples, exotic landscapes, bridges and subways while you colle...
Jack & the Beansteak: Gold Rush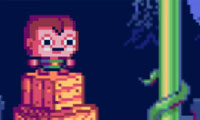 Adventure
How far can Jack climb? Collect as much gold coins as possible while you dodge the obstacles on the stalk in this fun puzzle game now!...
4 Two Dots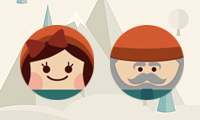 Puzzle
Connect as many of the same colored dots as possible by linking two or more dots together. Can you achieve the target of each new level in 4 Two Dots?...
I want to be a billionaire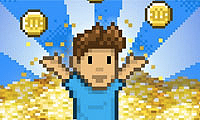 Puzzle
Who wants to be a billionaire? If you think you have what it takes then open your doors for business now. Analyse the threats, risks, profit potential and let the cash roll in now....
Bomb It 7
Action
Ready for an explosive adventure? Let the bombing commence!...
Big Evil Robots
Adventure
It's a 21st-century David and Goliath—are you bad enough to beat the bots?...
Doodle History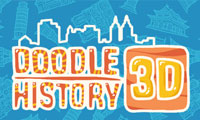 Puzzle
Can you make sense out of chaos? Align the lines and stripes to spell Doodle History. Your keen eye for architecture and perfect alignment will allow you to explore ancient, medieval and modern ways of viewing artsy crea...
Silly ways to die: Christmas Party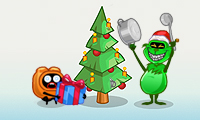 Puzzle
It's the season to be silly! These crazy creatures found new ways to be dangerously jolly! Can you protect them to keep the festive spirit of the Christmas holidays alive?...
Trollface Quest TrollTube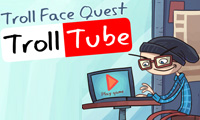 Skill
Trololo! Trollface is trolling TrollTube! Help him search for some unlucky adventures and solve the tongue-in-cheek puzzles in a point-and-click game that will have you screaming for more. Troll on the floor laughing!...
Flakboy Lab Escape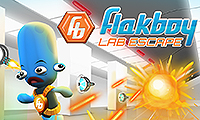 Adventure
Flakboy is trapped in a lab! Avoid the explosive experiments and traps designed to prevent his freedom. Jump over high rising platforms and obstacles in the way of the innocent four-eyed alien. Try to run 30 meters to co...
Too Many Bubbles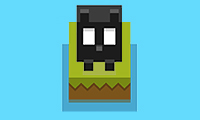 Adventure
With so many obstacles in your way, how many bubbles do you think you can collect in Too Many Bubbles? Move quickly in this exciting arcade game!...
Super Adventure Pals: Battle Arena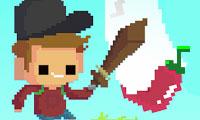 Adventure
Super Smash Adv - Battle Arena is an action platformer game with great 2d pixel graphics. Become a hero and be part of an epic adventure quest. Your task is to escape from a computer eating mad man. Your best friend, a ...
Zombie Market
Skill
Zombies are on their way to the market to scout for some healthy brained victims. How many innocents can you convert? You have limited moves to aim and attack your victim. Convert them into the walking dead with your str...
Silly Ways to Die 2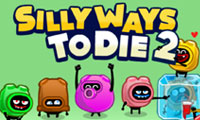 Puzzle
These crazy creatures can't stop hurting themselves. Can you help protect them before it's too late?...
Bomb The Mountain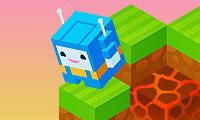 Skill
Help B-Pop to bomb mountains by hopping onto the areas as instructed in your mission. Sparky, Boomer 2000, Autobot and others can help with much needed information too. Avoid electricity, dangerous roads and lava in this...
Cloud Wars Sunny Day Extreme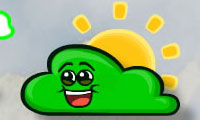 Puzzle
The sky's the limit in this crazy game. Can you win all of these clouds over to your side? ...
Grow Nano
Puzzle
This little guy isn't feeling very good. Which one of these elements will help him get better?...
Unihorn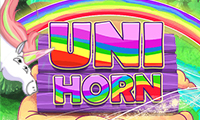 Bubble Penguins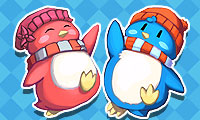 Soccer Mover 2015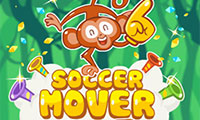 Frizzle Fraz 6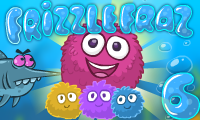 Skill
Explore an undersea world while this fuzzy little guy goes in search of his missing friends....
Jump Out the Box: Computer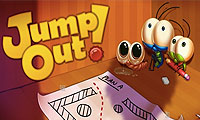 Skill
Get ready for another adventure with these bouncy bugs. Can you help them make a break for it?...
Operate Now Hospital Surgeon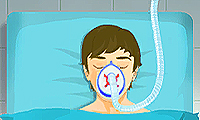 Simulation
Now is definitely not the time for a coffee break, Doc! Five patients are waiting for you over at the hospital and they need your help. Don't worry, your nurse just punched in and she's waiting to assist you down in ...
Sea Bubble Pirates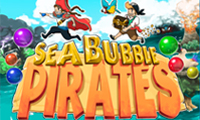 Skill
Join a world of bursting bubble adventures on this pirate ship! Aim and shoot the same colored bubbles from your canon to make them pop! Earn extra golden coins as well earned rewards in this puzzle game in the style of ...
Cave Diver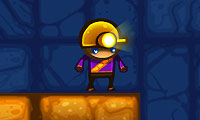 Video Game Monster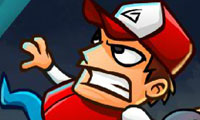 Skill
A programmer just created tons of pixelated monsters. Fortunately, this gamer knows how to deal with 'em!...
Sisters Of No Mercy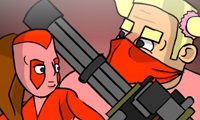 Desert Roll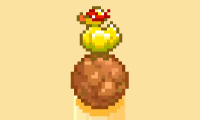 Adventure
This cool duck is really on a roll! Help him collect coins and stay on his ball in this addicting mobile game....
Jump Out The Box
Action
The name says it all: ready to start bouncing?...
Chromatic Seals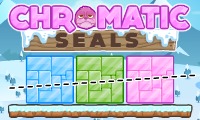 Hero Rush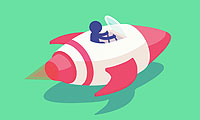 Racing
Becoming a Stickman Rush hero in this town is going to require some awesome driving skills. Have you got what it takes?...
Football Headz Cup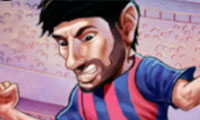 Sports
The world's craziest soccer tournament is about to begin! Pick your team and get ready to go head-to-head....