Game is loading
Please wait, process of requesting can take some time!
Currently 60 Seasonal Games found for you
Shop Empire Galaxy
Seasonal
Blast off to the 23rd century and find out if you've got what it takes to run a futuristic shopping mall. You'll need to hire workers, build shops and more in this management simulation game. ...
Epic Snowman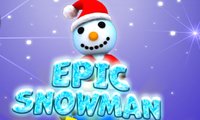 Action
Building a huge snowman isn't easy but it's tons of fun....
Seashell Queen Christmas Edition 2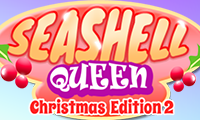 Puzzle
The quizzical queen is back with another round of puzzles. How fast can you divide these seashells?...
Cleaning Christmas Mess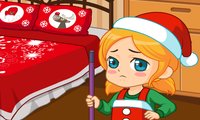 Action
This girl's room is a disaster. Help her make sure that she doesn't miss a spot while she cleans it up....
Crash Drive 2: Christmas!
Racing
May your holiday season be filled with the sickest snow-covered stunts possible....
Seashell Queen: Christmas Edition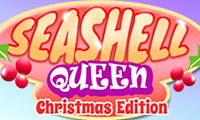 Puzzle
Join the marvelous undersea monarch for a fun Christmas puzzle challenge....
X-Mas Friends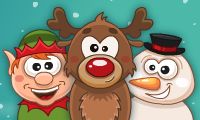 Puzzle
Match up all of these magical elves as quickly as you can....
Trollface Quest 5: World Cup 2014
Action
The World Cup is exciting but the Troll Cup is totally insane. Are you a big enough troll to go home a champ?...
Avie Pocket: Beach!
Dress Up
Avie's ready for a relaxing day at the beach, but what should she take along?...
Jewel Holidays
Paws to Beauty 6: Easter
Seasonal
Easter is a great time to dress—and pets love it too! Which outfit will you choose?...
Funny Easter
Seasonal
These colored eggs are just so happy it's Easter again!...
Easter Connect
Action
Help the Easter Bunny match up these holiday-themed tiles as quick as you can....
Easter Bunny Eggs
Action
Oops! The Easter Bunny dropped his basket and the eggs are all jumbled up. Can you help?...
Easter Bubbles
Bubble Shooter
The Easter bunny has painted all the bubbles in beautiful colors. It's a shame you've got to blast them!...
Cupid Bubbles
Bubble Shooter
Help Cupid pop as many bubbles as he can with his magical arrows....
Valentine Connect
See how many of these cute tiles you can link together before time runs out....
New Years Girl
Dress Up
This party girl could really use some ideas for what to wear on the big night....
Happy New Year Couple
Dress Up
This cute couple is spending New Year's Eve at a ski resort. Pick some outfits that will help them stay warm....
Snowman Dress Up
Dress Up
With all this fresh snow lying around, building the perfect snowman should be a snap!...
Christmas Tree Decoration
Creation
It's Christmas Eve and this pretty tree still hasn't been decorated. You know what to do, right?...
Christmas Cutie
Dress Up
She loves the holidays and wants to look totally fab on Christmas Day. What should she wear?...
Christmas Snacks: Sara's Cooking Class
Cooking
Sara's prepping for her holiday party. Could you help her prepare these tasty treats? ...
A Kitty Christmas
Animal
Here's one cat who wants to get into the holiday spirit. What's the purr-fect Xmas outfit for her?...
Modern Christmas Girls
Dress Up
These girls are searching for a perfect and modern look for the holidays....
Dear Christmas Kitten
Fun
It's Christmas Eve and this kitten wants to stay up late to see Santa. But how should she dress?...
Christmas Holiday
Action
Even Pokemon love the holidays. Help these two Christmas cuties sneak a kiss under the tree....
Christmas Room Decoration
Fun
Get your room ready for Christmas magic with festive holiday-themed decorations!...
Avie: Christmas Style
Girls
Help this girl celebrate the holidays in style. She needs to get started on a makeover....
Paws to Beauty: Christmas Edition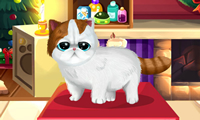 Animal
These pets need a little holiday spirit. Give them a makeover and some great Xmas outfits too....
Snail Bob 6: Winter Story
Skill
Help Snail Bob have a very merry Christmas by keeping him alive in this puzzle-ridden winter wonderland....
Christmas Friends Dress Up
Dress Up
Help these four friends look totally fabulous for their holiday party....
Merry Christmas Girl
Dress Up
She wants to look great for her holiday portrait, but she's all out of ideas. Have you got any fashion tips?...
Lovely Christmas
Dress Up
The big Christmas bash is just around the corner, but this cute couple doesn't know what to wear. Help!...
Vocaloid Christmas
Dress Up
Sonika and her friends could use some fantastic outfits for their Christmas concert—they need your help!...
Christmas Bubbles
Bubble Shooter
Use the cannon to burst as many of these festive bubbles as you can....
So Sakura: Christmas
Makeover
Get your winter beauty tips from the experts for a fab and festive look this Christmas!...
My Lovely Christmas
Dress Up
Be the Katy Perry of Christmas with the vibrantly stylish (and slightly wacky) holiday outfit of your choice!...
Paws to Beauty: Christmas Edition
Animal
These pets want to get into the holiday spirit; can you give them some Christmas cheer?...
Wasabi
Seasonal
This little bundle of spicy joy has a serious sweet tooth and a fatal allergy to vegetables!...
Weather News
Match-3
Whether she likes it or not, this TV weather girl could use some help getting ready for her next broadcast....
Shoes Quiz 2
Girls
Try out this quiz game to learn which pair of shoes are the comfiest for you....
Surprising Halloween
Halloween
These two friends want to look awesome for Trick-or-Treating this year. Can you help?...
Halloween Couple Dress Up
Dress Up
Should this Halloween couple have matching costumes? It's your choice—work your magic!...
Halloween Kitten Dress Up
Animal
This cute kitty is looking for a fang-tastic Halloween costume. Any ideas?...
Graveyard Cake: Sara's Cooking Class
Cooking
This graveyard cake is frighteningly tasty, and it's perfect for Halloween!...
Halloween House Decoration
Creation
This spooky cottage could use some sprucing up to make it perfectly boo-tiful....
Witchy Cutie
Seasonal
This witchy girl wants to deliver the perfect Halloween greeting. Could you help her with a makeover first?...
Blocks Happy Halloween
Seasonal
Join the Blocks gang as they go trick-or-treating. How much candy will they get?...
Creepy Quesadillas: Sara's Cooking Class
Cooking
Join Sara in her kitchen while she prepares a Halloween dish that's spooky and scrumptious....
Vampire Show
Adventure
These two gorgeous ghouls love to smooch, but a pesky bat keeps ruining the mood! Can you help?...
Avie: Halloween Style
Make Up
Avie's best friend could use a hand in his lab but what should she wear? It's all up to you....
Pumpkin Decoration
Creation
Carve the perfect jack-o-lantern for Halloween......
Maple Salmon: Sara's Cooking Class
Cooking
What's Sara working on this time? A delicious and nutritious treat from the sea!...
Bikini Dress Up
Action
These beach bunnies are ready to hit the sand—but not before you pick out their swim gear....
Summer Holiday Dress Up
Girls
Like the feeling of sand beneath your toes? Put on your favorite outfit and head to the beach....
Perfect Summer Dressup
Action
Hot days, hot nights: time for a hot outfit....
Summer Friends
Action
Looking fabulous? Time to hit the beach!...
Start of Summer
Girls
It's not a beach—it's a catwalk…so choose your outfit carefully....
Summer Cutie Dress Up
Action
Break out those shades and floral prints—the hot weather is here!...