Game is loading
Please wait, process of requesting can take some time!
Currently 60 Racing Games found for you
Shifty Gears
Racing
A patient with mysterious powers has just escaped from a secret laboratory. Help him make his escape in this thrilling racing game. He can use his newfound abilities to evade his captors and run other cars right off the ...
Thrill Rush 5
Adventure
There's lots of cash to grab on this roller coaster but it's very dangerous up there. The tracks keep collapsing and there's tons of gaps. Can you help this girl collect all the money she can in this adventure game...
Trial Rush
Racing
This brave biker is taking on some of the toughest race tracks in the world. Join him while he jumps on his motorcycle and tries to pull off some of the craziest stunts ever in this racing game....
Candy Car Escape
Racing
Get ready for a super sweet police chase. Collect all the gold coins while avoiding the cops in this crazy fun racing game!...
Eggs and Cars
Racing
How far and fast can you drive with an egg on your backseat? Try to get to the finishing line without breaking an egg but watch out, steep hills ahead!...
Bomb It 7
Action
Ready for an explosive adventure? Let the bombing commence!...
Mega Jurassic Parking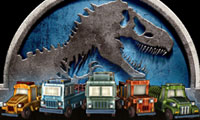 Racing
Can you put these big rigs in the right spots? It's a parking challenge 35 million years in the making! The ultimate combination Jurassic Park, Dinosaurs, cars and parking. Fun and crazy at the same time!...
Hero Rush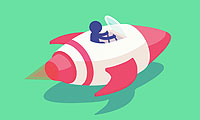 Racing
Becoming a Stickman Rush hero in this town is going to require some awesome driving skills. Have you got what it takes?...
Ultimate Stunts 3D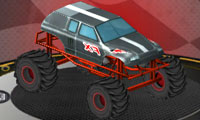 Racing
Would you like to take a spin in a monster truck named Bigfoot? Well, here's your opportunity......
Minecraft Parking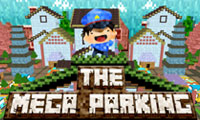 Skill
Ladies and gentlemen, start your engines and get ready for this challenge from the world of Minecraft. Yes park cars on this parking game inspired by Minecraft the game of course is: Minecraft Parking so less crafting; n...
Uphill Rush 7: Waterpark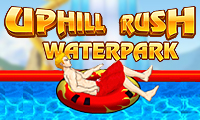 Slot Car Dodge
Escape Fast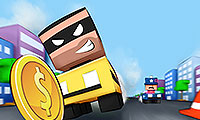 Shooting
It's just another day at the office... You and your partner-in-crime just robbed a bank, everything went smoothly, very smoothly... Until suddenly your moron of a partner decided to steal your part and leave you beh...
Thrill Rush 4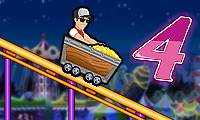 Uphill Racing
Go on the ultimate rollercoaster ride in Thrill Rush 4! Giant blocks and gaps will appear out of nowhere. You need to pass each obstacle during the day or at night!...
Mad Truck Challenge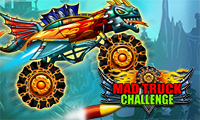 Avalanche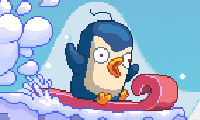 Skill
Jump on your sledge and race through the snowy levels to reunite the penguin with his family!...
Busman Parking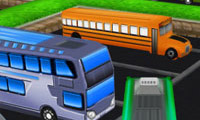 Action
Can you reverse park your bus into each of the bays? It's not easy when you have such a long vehicle...
Rickshaw City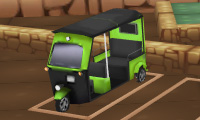 Action
Get ready for a whole new racing experience. How fast will it take you to reach the finish line?...
Monster Wheels 2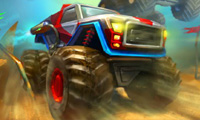 Action
Monster Wheels is back! Race to the finish line pulling tricks that leave your opponents choking on your dust....
Dead Paradise 4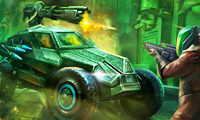 Action
It's your task to save the world from a mysterious underground lab. Use your vehicle to shoot the mutants!...
Park My Car 2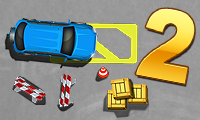 Crash Drive 2: Tank Battles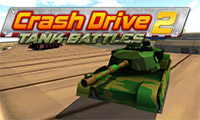 Action
Take on the other players in this free roaming driving game and complete the challenges to earn points!...
Stickman Dirtbike
Racing
It's a dirty job from start to finish….can you stick to it??...
Volcano Ride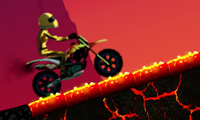 Action
There's nothing like a ride down the slopes of an active volcano, especially when it's about to erupt!...
Thrill Rush 3
Action
This girl's fun day at the theme park just jumped the tracks! Help her find a way off this crazy coaster....
Crash Drive 2: Christmas!
Racing
May your holiday season be filled with the sickest snow-covered stunts possible....
Crash Drive 3D
Action
Daredevil Wanted: Only the sickest stunt drivers need apply…...
Lose the Heat: Retro
Racing
The cops are hot on your tail. Ditch 'em on the double in this old-school racing game....
Super Sprint Karts
Racing
Get ready for some wild races on these three totally crazy tracks. ...
Swing Racer
Action
This crazy race car is really tough to drive. How far down the track will you make it? ...
Alice The Chase
Racing
How is Alice gonna get out of this jam? With your help, of course....
Stone Age Car Adventure
Adventure
Yabba dabba doo! This game rocks!...
Dirt Course
Action
Time to put this SUV through it's paces...any takers?...
Theft Super Cars
Racing
You're one job away from paying off your debts to the mob—but it'll be the toughest one of your life....
DINO
Road Trap
Racing
Road trip? More like road trap! Help this commuter reach his goal without getting stuck in traffic....
Tank travel
Motor Beast
Uphill Racing
In the mood for a roarin' rampage? Then jump behind the wheel of this monster truck!...
Turbo Drifters
Racing
Take one of these rad racers for a spin or test your luck on the professional circuit....
Wheelchair
Racing
Race across the city using only the power of your arms!...
Absotruckinlutely!
Racing
Finally! A monster-truck game so weird, even your little sister will like it....
Car Decoration
Action
Who's the cutest car around? ...
Drive Jive
Match-3
Jive for cars as fast as you can to become the undisputed champ!...
Uphill Rush 6
Racing
Uphill Rush 6 is coming soon! In the meantime, why not practice your skills in Uphill Rush 5?...
Stickman Downhill Mountain Bike Game
Racing
The world's favorite daredevil stickman goes downhill!...
Uphill Rush 5
Racing
Slide, ride, and gallop your way to the ultimate racing title!...
Avalanche Stunts
Skill
Nothing gets the adrenaline running like snowboarding…in front of an avalanche!...
Thrill Rush 2
Racing
Jump back in the cart for the ride of your life! Do you have the skills to survive this runaway rollercoaster?...
Bomb It 5
Skill
Is your robot the ultimate bomber gladiator? Step into the Bomb It arena and find out......
Hot Pursuit City
Racing
Being a cop isn't easy—but you do get to drive fast and shoot stuff. #WINNING!...
Horse Eventing 3
Racing
It takes a special girl to train a horse—and together you can take this equestrian competition by storm!...
Dashing Dave
Racing
Can a motorcycle daredevil dodge death in the temple of doom?...
Moto X Madness 3
Racing
Hop on your bike and let the dirt fly—if there is any......
Downtown Drift
Racing
Put your pedal to the metal and master the art of the drift....
Tractor Derby
Racing
With bumpy terrain, this track calls for racing the stocky, sturdy mother of all vehicles...the tractor!...
Death Racers 2
Action
A group of maximum-security inmates has just one chance for freedom: the Death Racer championship....
Demolition Drive 2
Action
It's time to ramp up the destruction......
Market Truck 2
Racing
Put the pedal to the metal and race those burgers to market!...
Monster Truck vs. Forest
Racing
Mother Nature will not be impressed......
Desktop Racing
Racing
Have you got the drive to succeed in a fast-paced office environment?...