Game is loading
Please wait, process of requesting can take some time!
Currently 60 Puzzle Games found for you
Troll Face Quest TV Shows
Puzzle
Troll around popular TV shows in this wacky new Troll Face Quest!...
Mystic Sea Treasures
Puzzle
Deep beneath the sea, lies a magnificent treasure waiting to be found! Line up three of the same symbols by swapping the bordering tiles. Collect different kinds of magical effects, to unleash on the palying field. Disco...
Hexagone
Puzzle
Check out this challenging match 3 puzzle game. Can you link together all of this yummy fruit? Put them into groups of three or more and see if you can earn a high-score....
Rollercoaster Creator Express
Simulation
Rollercoaster Creator Express is there for you! Build Corkscrews, 180 curves, loops and many more tracks to reach your goal in 35 levels and 5 amazing worlds. Only building isn't enough you need to take care of the ...
Frenzy Trail
Puzzle
Can you stay on target and on track in this exciting point and click game? Test your reflexes while you fight to hit the dot when it reaches a certain point....
Silly Ways to Die 3
Adventure
These crazy creatures have decided to work at a dangerous construction site. Can you help them stay safe and avoid getting killed by everything from drills to falling bricks in this action game?...
Longcat Journey
Puzzle
Chase the fishy rewards through a cartoon world of platform obstacles, growing with every bite, in the cutest and weirdest cat game on the web....
Magic Solitaire: World
Puzzle
You've never played a game of solitaire quite like this one. Join this brigade of bodacious bunnies as they take you on a magical adventure. Collect coins and boosters while they help you improve your card playing skil...
Impossible Colors
Adventure
Take control of this three-dimensional diagram and see how quickly you can hit all of the colored blocks. Can you complete each level with as few swipes as possible in this challenging puzzle game?...
Sun Beams 3
Adventure
They say that home is where the heart is but, in this puzzle game, it's also where you'll find the sun. Can you get this sunbeam back to his comfy house? ...
Silly Ways to Die: Adventures
Adventure
Each stage provides unique challenges and near endless mini-games to test critical thinking, quick clicking, and problem-solving skills! Add a bit of absurd humor to your day with Road Cone, Salami, Box Boom or Mr. Palm ...
Food Stack
Puzzle
You're probably heard of the Leaning Tower of Pisa but how about the Leaning Tower of Burger? Try building the tallest stack of meat and cheese that you can in this totally tasty puzzle game....
Easy Joe World
Adventure
This cute little rabbit, Easy Joe, wants to get back to his friends, but he has to get past traps and puzzles first. Help him out in this amazingly fun online puzzle game, Easy Joe World....
Fruit Fever World
Match-3
Get your daily dose of fruity fun! Mix and match fresh fruit salads to show one little monkey how sweet jungle life can be!...
Police Team Rescue
Adventure
A ruthless gang has kidnapped a girl and they're holding her for ransom. Now it's up to this brave duo to enter their hideout and break her free in this exciting sidescroller. ...
Bomb It Mission
Adventure
These robots are ready to rumble. Join them as they jump into the arena for their next battle. Which one of them will win in this crazy action game? That all depends on you!...
Titanic Museum
Hidden Objects
This new museum devoted to the infamous shipwreck is now open for business. Can you find all of the hidden objects in each one of the displays in this point and click game? ...
Sea Treasure
Match-3
Tag along with this undersea explorer while she searches for priceless pearls in this puzzle game. There are lots of seashells in her way and she'll need your help moving them. ...
Twisted Sky
Adventure
Think you can achieve the highest score in this most challenging of puzzle games? Find out in Twisted Sky and become the best there is in the world!...
Flower Power
Match-3
Can you prevent this garden from getting completely overrun with flowers? ...
Flying Cheese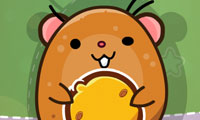 Adventure
This cute little mouse has a huge appetite for cheese! Aim carefully and shoot the cheese into the air straight to the mouse. Cheese are flying and it's so much fun!...
Bubble Chicky
Match-3
This hen is determined to rescue her chicks but all of these veggies are in her way. Help her smash them to bits with everything from tomatoes to fireworks in this wild puzzle game. ...
Sun Beams 2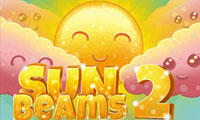 Adventure
Wanna make the sun shine again in the sequel to the popular Sun Beams? Click to make the dark clouds disappear in this fun sun shining game!...
SuperSnake.io: Angry Snake Game
MMO
Collect all the food and don't let the snake touch the walls or its own tail in this fun multiplayer game, Super Snake IO!...
Doomsday Defender
Puzzle
Uh-oh! Somebody has hacked into this nuclear control panel. The warheads are gonna launch if you don't do something and fast in this thrilling puzzle game. ...
Doodle Car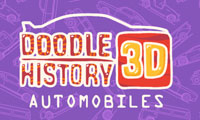 Puzzle
Rotate and drag the image until you can clearly see the automobile and admire these classic cars in 3D!...
City Connect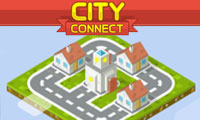 Puzzle
Build, expand and create your own city by connecting the roads and important strategic buildings with the communal houses! Your layout and town planning skills will make it one of the best towns in the country!...
4 Two Dots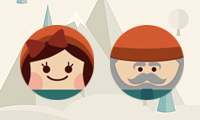 Puzzle
Connect as many of the same colored dots as possible by linking two or more dots together. Can you achieve the target of each new level in 4 Two Dots?...
I want to be a billionaire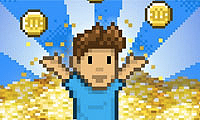 Puzzle
Who wants to be a billionaire? If you think you have what it takes then open your doors for business now. Analyse the threats, risks, profit potential and let the cash roll in now....
Doodle History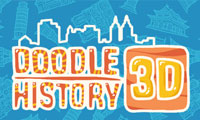 Puzzle
Can you make sense out of chaos? Align the lines and stripes to spell Doodle History. Your keen eye for architecture and perfect alignment will allow you to explore ancient, medieval and modern ways of viewing artsy crea...
Silly ways to die: Christmas Party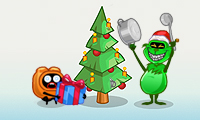 Puzzle
It's the season to be silly! These crazy creatures found new ways to be dangerously jolly! Can you protect them to keep the festive spirit of the Christmas holidays alive?...
Samantha Plum: The Globetrotting Chef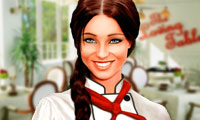 Hidden Objects
Join Samantha Plum on a fabulous food adventure in search of inspiration for the Grand Opening of her restuarant, The Loving Table. This globetrotting chef needs a helping hand to find the hidden objects at delicious des...
Samantha Plum: The Globetrotting Chef 2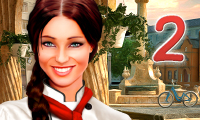 Hidden Objects
Samantha Plum now have admirers since the grand opening of The Loving Table restaurant. A letter from her famous father made her discover he is still alive! Help the globetrotting chef uncover clues by finding hidden obj...
Snail Bob 4 HTML5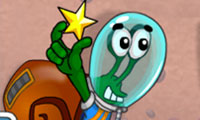 Adventure
Get your space suit on and join Snail Bob on a quest to save the planet once again. Join the adventurous mission through space with inverted gravity to help our slow slug cross the barriers. Collect all three hidden star...
Samantha Plum: The Globetrotting Chef 3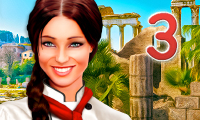 Hidden Objects
Samantha mastered the culinary arts and reunited with her dad, Dominique! About to become the queen of cocina she needs help to get her restuarant, The Loving Table, into the history books with a mystical stew legendaire...
Too Many Bubbles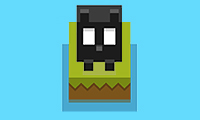 Adventure
With so many obstacles in your way, how many bubbles do you think you can collect in Too Many Bubbles? Move quickly in this exciting arcade game!...
Magic Stones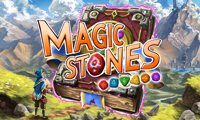 Puzzle
Do you have the magic touch with match 3 games? Match 3 or more of the same colored precious stones in the mysterious world of the Celtics to unlock special powers. Earn powerful bombs and medallions if you group at leas...
Zombie Market
Skill
Zombies are on their way to the market to scout for some healthy brained victims. How many innocents can you convert? You have limited moves to aim and attack your victim. Convert them into the walking dead with your str...
Silly Ways to Die 2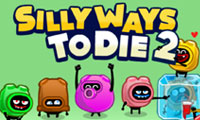 Puzzle
These crazy creatures can't stop hurting themselves. Can you help protect them before it's too late?...
Cloud Wars Sunny Day Extreme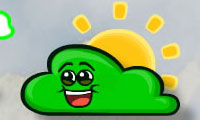 Puzzle
The sky's the limit in this crazy game. Can you win all of these clouds over to your side? ...
Pirates Kaboom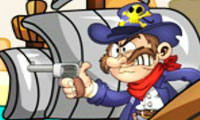 Adventure
Bandits and buccaneers alike had better watch their backs when this pirate captain sails the high seas!...
Grow Nano
Puzzle
This little guy isn't feeling very good. Which one of these elements will help him get better?...
Trivia Cracked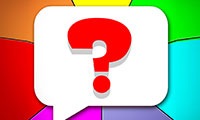 Puzzle
The Ultimate Quiz game brings the most cool parts of taking a quiz but with a better twist and way more fun! Have fun, be cool and smart! Pick the right answers, recognize celebrities, test your knowledge about cars, ...
Save The Dodos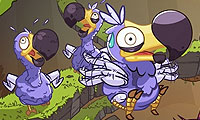 Wurdz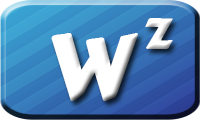 Puzzle
How many words can you create out of these letters before the clock runs down to zero?...
Jump Out the Box: Computer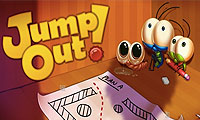 Skill
Get ready for another adventure with these bouncy bugs. Can you help them make a break for it?...
Video Game Monster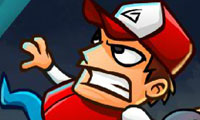 Skill
A programmer just created tons of pixelated monsters. Fortunately, this gamer knows how to deal with 'em!...
Blocks Jungle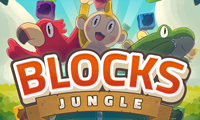 Animal Heroes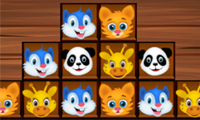 Egyptian Stones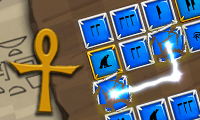 Hero Simulator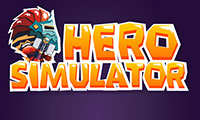 Simulation
Can you create the perfect warrior to take on all of the challenges in this totally chaotic world?...
Super Sports Surgery: Basketball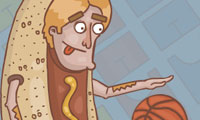 Puzzle
This guy isn't a doctor. He's just a dude in a hot dog costume but his boss needs some medical attention!...
Colored Shapes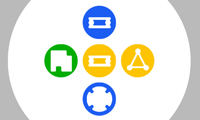 Puzzle
Train your brain into sharpness by matching the colored shapes, sizes and symbols in the shortest time possible. The more shapes you match, the higher you score! A beautiful mind cannot get enough of Colored Shapes. Try...
Save the Princess: Love Triangle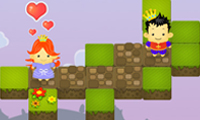 Dot 2 Dot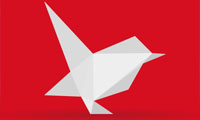 Skill
Linking together all of these dots is fun but it's a bit more challenging than you might expect!...
Disaster Will Strike 5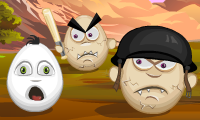 Skill
You'll need some egg-cellent skills to win this epic battle. Just don't get shell shock!...
Paintwars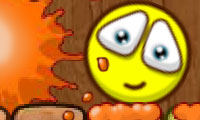 Puzzle
This is war, this is the paint war! Grab your smiley and shoot it towards other color faces exploding them and creating a nice color splash!...
Snap the Shape: Hawaii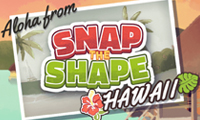 Girls
Take a virtual trip to a tropical hideaway and discover if you can solve these tricky puzzles. ...
Troll Sweeper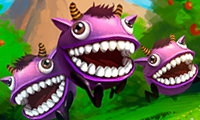 Mysterious Jewels