Game is loading
Please wait, process of requesting can take some time!
Currently 60 Platform Games found for you
Exit Isol8
Adventure
You've just found yourself on a quiet space station….a space station that's a little too quiet. Figure out what secrets it holds before you head back to your ship in this retro action game. ...
Quad Cops
Platform
This Wild West town is overrun with bandits. Help this brave sheriff clean up the place with his arsenal of bombs and chili peppers in this rootin' tootin' skill game....
Candy Thief
Adventure
This thief has a serious sweet tooth, and it's getting him into all sorts of trouble! Help him navigate the dangerous terrain and get his hands on ALL THE CANDY!...
Rats Cooking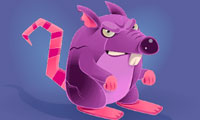 Adventure
Oh, my rat! These sewage-infected giant mutant rats taste perfect on the grill! Help the chef to catch and kill a smelly rat or two and collect the coins for a feast like no other. It's not a matter of taste, it...
Tomb Runner
Adventure
How far can Professor Jones keep running in the adventures of Tomb Runner? Run, jump, slide, rush and surf through, over and under various obstacles through temples, exotic landscapes, bridges and subways while you colle...
ICS 2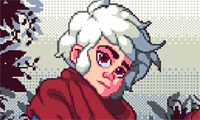 Adventure
This scientist suffer from ICS (Instantaneous Combustion Syndrome)! He needs to avoid the sun as much as possible. Help him escape to safety again in a maze of cool adventures! Don't let him burst into flames in the...
Zevil 2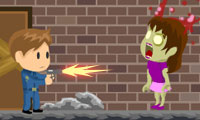 Adventure
This poor cop was only trying to do the right thing. Now he's up to his neck in zombies! Help him escape!...
Death Cabin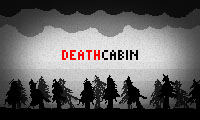 Adventure
Get ready for a horrifying old-school adventure. Can you handle all of these terrifying monsters?...
Frizzle Fraz 6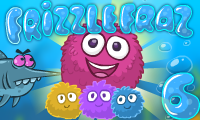 Skill
Explore an undersea world while this fuzzy little guy goes in search of his missing friends....
Video Game Monster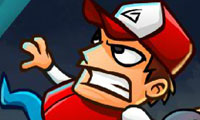 Skill
A programmer just created tons of pixelated monsters. Fortunately, this gamer knows how to deal with 'em!...
Sisters Of No Mercy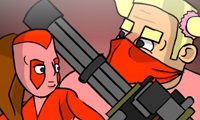 Final Ninja Zero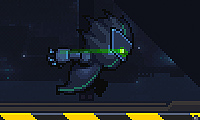 Action
Takeshi is about to begin his first mission. Will he make it back alive? That all depends on you......
Crystal Curse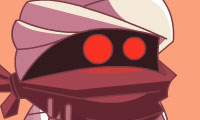 Adventure
This mummy has a lot of enchanted gems to collect before he can go back to sleep. ...
Pimi Jumpers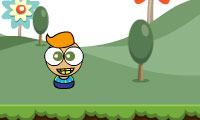 Adventure
Join these jolly jumpers for an adventure in an enchanted land filled with more than a little danger....
Brave Bull Pirates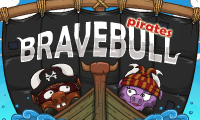 Skill
In Bravebull Pirates your aim is to free Bull's sweetheart from the evil pirates. Solve every level as fast as you can and help the couple to get together....
Hop Hop Animals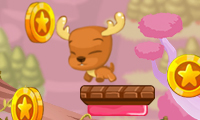 Zombonarium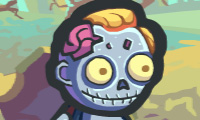 Action
Solve the puzzles to help the zombie head find its way back to its body. Watch out for traps and obstacles!...
Thrill Rush 3
Action
This girl's fun day at the theme park just jumped the tracks! Help her find a way off this crazy coaster....
Snail Bob 8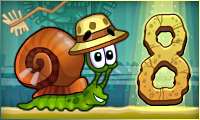 Puzzle
Bob's back—and this time he's stranded on an island! Watch out for cannibals…...
Pixel Wizard Adventure
Adventure
Evil monsters are trying to invade this wizard's magical world. Now it's time for him to show them who's boss....
Frizzle Fraz 5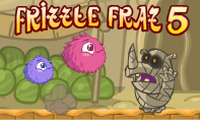 Action
Join the fuzzy-wuzzy creatures for another incredibly fun adventure....
Pool Puzzle
Puzzle
It's all about forces in this crazy pool physics puzzle game!...
Fly Again
Adventure
This zany zeppelin is tough to fly but you'll get the hang of it in no time flat......
Izzy Inverse
Dual Swess
Fun
This little guy can gobble candy on land and air—but he can't do either without your help....
Cosmo Gravity 2
Adventure
This cute astronaut is exploring a not-so cute spaceship full of horror. Hope he brought his blaster......
Follow Tuto
Fun
Follow Tuto through level after addicting level of exciting, brain-teasing puzzle worlds....
Flying Angel
Fun
Check it out—a bouncing angel! How high is she gonna go??...
Stone Age Car Adventure
Adventure
Yabba dabba doo! This game rocks!...
People on My Lawn 3
Skill
Some irritating Earthlings are trying to "explore" our planet. Let's put an end to their plans......
Wako Dragon
Platform
Collect as many coins as you can in this wacky, dragon-filled platform game!...
Bonus Hunter
Adventure
Put on your goggles and get ready for a crazy balloon ride! Grab all the gifts you can before you land....
Fart Kaiju Fart
Catty
Platform
Catty's after her ball of wool: can you help her get there before it all unravels?...
Angel Fly
Awesome
Get ready to soar off into the wild blue yonder. ...
Level Editor 3
Adventure
You've got the tools to save yourself, but do you know how to use them?...
Frizzle Fraz 4
Adventure
Grab a jacket 'cause our fuzzy-wuzzy hero is headed to the Arctic to save all of his fuzzy friends!...
Piggy in the Puddle
Action
This happy hog is trying to get to his favorite mud bath. Got a sec to lend him a hand?...
Amigo Pancho 4: Travel
Skill
The dashing playboy is on an epic quest for a girlfriend. Maybe you could help him out?...
Aztec Quest
Action
Don't let the ancient Aztec stones topple over...it would be a crime against history!...
Unfreeze Me 3
Skill
Another batch of cute critters have found themselves stuck in ice cubes. Help thaw them out....
Feed the Monster Preschool Game
Fun
Aww, this cute monster is sooooo hungry! Feed him some bouncy balls, quick! Nom nom nom....
Spaceman 2023
Skill
Put on your space suit and travel the galaxy killing aliens and exploring new fantastic worlds!...
Blob's Story
Skill
Crack the puzzles and help our hero hook up with his sweetheart. Don't leave him hanging!...
SuperGirl Go!
Skill
Help this Woman of Steel go the distance. Will she beat her own personal record today?...
Blym
Physics
Blym just discovered an awesome teleporter. Why not tag along with him while he explores the universe?...
Experimental Shooter 2
Puzzle
Tag along with the shooter bot as he tries out a new set of wheels....
3 Moon Solitaire
Board and Card
Here's an intergalactic card game that's totally out of this world....
Ancient Wonders Solitaire
Board and Card
Explore the mysteries of centuries-old civilizations while putting your card skills to the test....
Magic Hat
Puzzle
Can you sort through all of the mystical objects in this enchanting top hat?...
Kitty Kingdom 2
Action
A sorceress accidentally cast a spell that scattered all the kingdom's kittens. Who can get them back? ...
Elaine's Bakery
Girls
Help Elaine run the shop while her grandma's out of town. How hard can it be...? ...
Magic Castle Solitaire
Platform
In the mood for magic? Play this bewitching version of the classic card game....
Reverse Boots
Adventure
These boots were made for walking...and magic and adventure, too!...
Ninja Miner
Adventure
Use your supernaturally quick ninja skills to hunt down precious gems....
Bomb It 6
Skill
Bomb It 6 is coming soon! In the meantime, why not practice your skills in Bomb It 5?...
Princess to the Rescue
Adventure
Because why should heroes have all the fun?...
Lazerman
Adventure
When our scientists built the world's ultimate android, they didn't think he'd be fighting back! ...
Snail Bob 4
Puzzle
Snail Bob 4 is coming soon! In the meantime, why not practice your skills in Snail Bob 3?...
Qoosh
Adventure
Little green men aren't always scary, especially if you give them candy....