Game is loading
Please wait, process of requesting can take some time!
Currently 60 Physics Games found for you
Trumpoline
Celebrity
One of American history's most controversial presidential candidates is bouncing towards the White House. Can you help Donald Trump avoid his political opponents in this crazy action game?...
Silly Ways to Die: Adventures 2
Physics
These crazy creatures can't seem to stay out of trouble. Could you keep an eye on them and help them avoid getting hurt in this weird and wacky adventure game?...
Pirate Booty
Physics
A pirate ship was just spotted offshore! Can you blow up all of the buccaneers on board before they invade the island and steal all of its precious booty? The locals are depending on you in this action game....
I want to be a Billionaire 2
Flamingo Surfers
Fun
Way to go flamingo! Test your skill in a balancing act combined with flapping fast reactions, plenty of action and off course speed and distance. Can you go the extra mile with this fun and feathery friend?...
Soccer Mover 2015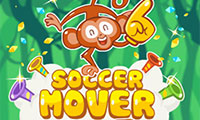 Jump Out The Box
Action
The name says it all: ready to start bouncing?...
Chromatic Seals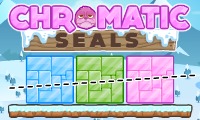 Paintwars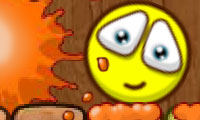 Puzzle
This is war, this is the paint war! Grab your smiley and shoot it towards other color faces exploding them and creating a nice color splash!...
Gunball Reloaded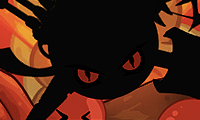 Operate Now: Pericardium Surgery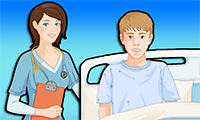 Skill
Get down to the OR, Doc! This young patient is experiencing chest pains and he needs your help......
Stickman Dirtbike
Racing
It's a dirty job from start to finish….can you stick to it??...
Snail Bob 3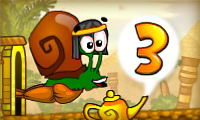 Skill
Bob the snail is visiting the monuments of Egypt. Could you help him get back home?...
Snail Bob 7: Fantasy Story
Puzzle
Bob was up late reading fairy tales. Now his dreams are filled with dragons and wizards......
Stealth Bound Level Pack
Action
You'll need every trick in the book in order to break out of this hi-tech prison. ...
Super Jump
Little Big Totems
Snail Bob 2 HTML5
Puzzle
A dangerous forest stands behind Snail Bob and his grandpa's birthday party! Can he make it through?...
Beaver Blocks 2
Physics
Can you help this radical rodent avoid the obstacles, and a hungry fox or two, so he can join his friends?...
Fart Kaiju Fart
Galaxy Force
Skill
Let's frag some aliens! Use your grenade launcher to explode these aliens at just the right moment!...
Alchemist Master
Puzzle
This young alchemist is eager to learn everything there is to know about the elements. Help him combine earth, wind, fire and more to create powerful combos in this magical online game....
Shapeformers
Globy
Skill
Help the blue Globy reach his goals in this doodle-filled adventure....
Hop Hop Princess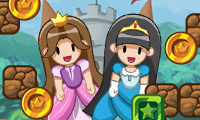 Knight and Lil Dragon
Adventure
This magical duo are teaming up to defeat some nasty ogres. Wanna tag along? ...
Sammy the Seal
Skill
Sammy's super hungry. Help him gobble up tons of tasty fish....
Stealth Bound
Action
Break out of your hi-tech prison cell. These guards don't know who they're dealing with......
Soccer Mover
Circus Level Pack
Action
This little monster is facing one tough crowd. Help him put on a great show. ...
Missile Mania
Pencil Panic Extreme
Skill
With not one, but TWO marbles to guide through the maze, it doesn't get much tougher than this....
The Cheapskates 2
Skill
These bouncing billionaires could always use a little more dough. ...
Piggy in the Puddle
Action
This happy hog is trying to get to his favorite mud bath. Got a sec to lend him a hand?...
Amigo Pancho 4: Travel
Skill
The dashing playboy is on an epic quest for a girlfriend. Maybe you could help him out?...
Unfreeze Me 3
Skill
Another batch of cute critters have found themselves stuck in ice cubes. Help thaw them out....
Blowball
Skill
This game blows…no, it's total balls…no, it's both!...
Swapsters
Adventure
Nasty monsters are running rampant across this laboratory. Time to take 'em out one by one!...
Rollzies
Animal
A hunter has locked all of these poor critters in cages. It's time for a jail break!...
Trollface Quest 4: Winter Olympics
Adventure
Everybody's fav internet troll is heading to the biggest sporting event in the world. Wanna tag along?...
Jumping Jack: Biggest Cheese Edition
Skill
This hungry mouse is on a quest to gobble up as much yummy cheese as possible....
Spaceman 2023
Skill
Put on your space suit and travel the galaxy killing aliens and exploring new fantastic worlds!...
Cute Towers
Skill
Cats have taken over the interwebz...and matching games. ...
Snail Bob 6: Winter Story
Skill
Help Snail Bob have a very merry Christmas by keeping him alive in this puzzle-ridden winter wonderland....
Snail Bob (Mobile)
Skill
Help this slimy but spirited snail make the journey to his sparkling new abode! ...
The Cheapskates
Skill
There's nothing wrong with being a cheapskate: instead, it's a whole lot of fun!...
Meet Kitty
Skill
These two cuddly cats desperately want to get together. Can you help them make a love connection?...
Juicy Stack
Skill
Test your physics skills with these jiggling jellies. ...
Blob's Story
Skill
Crack the puzzles and help our hero hook up with his sweetheart. Don't leave him hanging!...
Golden Scarabaeus
Skill
One can never have too much money...or too many golden scarab beetles....
Happydemic
Skill
The residents of this city are down in the dumps. Unleash a pandemic of happiness to cheer them up. :)...
Rocket Squirrel
Skill
The best way to catch a star is to launch yourself into outerspace. Right?...
Blym
Physics
Blym just discovered an awesome teleporter. Why not tag along with him while he explores the universe?...
Snoring 3: Treasure Island
Skill
These critters are on a quest for pirate booty. Help them keep their captain awake long enough to find it....
Froggy Cupcake
Skill
Yummy, yummy—froggies love cupcakes in their tummies!...
Banana Bounce
Action
This hungry monkey is bouncing towards a boatload of bananas....
Laser Cannon 3
Skill
Dust off your trigger finger. Another wave of pesky monsters has invaded the planet......
Pencil Panic
Skill
Guide your marble through a maze filled with ultra-sharp pencils. Can you reach the end without panicking?...
Teddies & Monsters
Skill
Help some lovable and huggable bears defeat some not-so lovable or huggable beasts....
Dwarf Coins
Skill
This poor little guy has lost all of his precious loot. Won't you help him get it back? ...