Game is loading
Please wait, process of requesting can take some time!
Currently 60 Match-3 Games found for you
Super Sales
Princess
Martha and Lori are two store clerks and they're getting ready for the busiest shopping day of the year. Can you help them prepare for the huge amount of customers that will be invading their boutiques in just a little...
Hexagone
Puzzle
Check out this challenging match 3 puzzle game. Can you link together all of this yummy fruit? Put them into groups of three or more and see if you can earn a high-score....
Cartoon Candies
Match-3
Switch and swap this stack of comic and colorful candies in this Bejeweled-like match-3 game of pretty puzzling. ...
Funny Monsters
Match-3
These cool creatures love to hang out with one another. Match them up into groups of three or more in this fearsome, and totally fun, puzzle game....
Fruit Fever World
Match-3
Get your daily dose of fruity fun! Mix and match fresh fruit salads to show one little monkey how sweet jungle life can be!...
Sea Treasure
Match-3
Tag along with this undersea explorer while she searches for priceless pearls in this puzzle game. There are lots of seashells in her way and she'll need your help moving them. ...
Flower Power
Match-3
Can you prevent this garden from getting completely overrun with flowers? ...
Bubble Chicky
Match-3
This hen is determined to rescue her chicks but all of these veggies are in her way. Help her smash them to bits with everything from tomatoes to fireworks in this wild puzzle game. ...
Avie Pocket: Birthday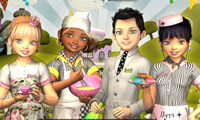 Action
Avie's ready for the best birthday ever! Enter the bakery for that perfect birthday cake with juicy flavors and get Avie dressed up to be the centre of attention. Participate in various activities to celebrate Avie...
Magic Stones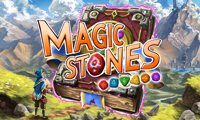 Puzzle
Do you have the magic touch with match 3 games? Match 3 or more of the same colored precious stones in the mysterious world of the Celtics to unlock special powers. Earn powerful bombs and medallions if you group at leas...
Galaxy Mission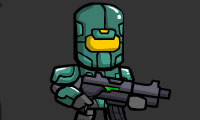 Action
Your next battle beyond the stars is about to begin. Suit up and get ready to blast some bad guys....
Blocks Jungle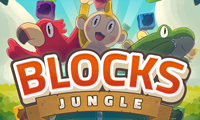 Balloon Escape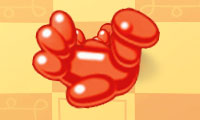 Fun
These balloon animals are ready to take flight. Can you help them reach the heavens?...
Animal Heroes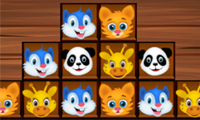 1001 Arabian Nights 7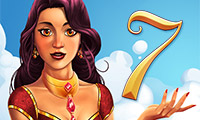 Mysterious Jewels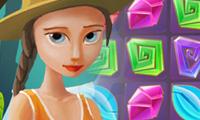 1001 Arabian Nights 6
Sweet Astronomy: Cookie Adventure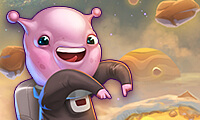 Skill
Get ready to blast off on a super sweet puzzle adventure. Swipe these cosmic candies as fast as you can....
Sweet Astronomy: Donut Galaxy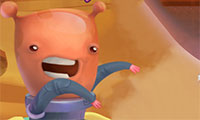 Match-3
A delicious dash into the cosmos awaits you in this intergalactic puzzle game....
Cactus Pinch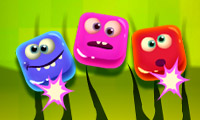 Action
Match two or more blocks of the same colour in order to clear them from the grid. Don't let it fill up!...
Fancy Diver 2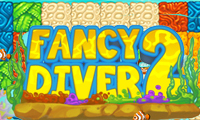 Puzzle
Return to the sea in style and find out how fast you can get these divers back to their inner tubes....
Back to Candyland 5: Choco Mountain
Match-3
Return to the enchanting land of candy for a puzzling trip up the slopes of Choco Mountain....
1001 Arabian Nights 5: Sinbad the Seaman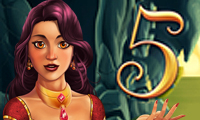 Action
Return to ancient Arabia for another puzzling adventure. This time, Sinbad's along for the ride......
Back to Santaland: Snow in Paradise
Match-3
It's snowing on this tropical island. Enjoy the weather while you connect all of these Christmas ornaments....
Back to Santaland: Merry Christmas
Match-3
These puzzles will help put you in the perfect mood for the holiday season....
Fuzzy Island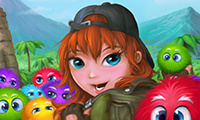 Match-3
Get ready for a puzzling adventure. This enchanted island is full of fuzzy-wuzzy creatures....
Back to Santaland: Winter Holidays
Match-3
Try out all of these puzzles as you travel down a path to an enchanted castle made out of candy canes....
Santalicious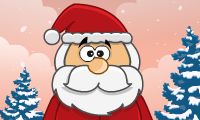 Match-3
Santa's running behind schedule. Can you help him arrange all of these delicious candies?...
Back to Santaland: Christmas is Coming
Match-3
Match up the ornaments as you make your way through this winter wonderland....
Fireflies
Action
Link together all of these cute bugs as quickly as you can....
Sugar Link
Action
Hit the beach and gather all the ingredients you'll need to make some cool treats. ...
Picnic Rush
Action
Can you clear away all of the yummy food on this picnic blanket? ...
Jelly Quest
Action
Put your puzzle skills to the test and help this inventor fill the world with lots and lots of candy....
Totem Shift: Episode 1
Puzzle
Can you match up all of these tricky totems? ...
Hey Summer
Match-3
Summer is coming to a close, but that doesn't mean that you can't enjoy this hot puzzle game....
1001 Arabian Nights 4
Puzzle
Travel back to a land of mystery and magic for another round of exciting puzzles. ...
Booya 2
Match-3
Match up the animals in this cool puzzle game. Lions, tigers, bears—they're all here!...
Twinkle
Match-3
Can you help these star-crossed lovers make their dreams come true? ...
Happy Faces
Puzzle
Nothing puts these silly shapes in a bad mood like getting stacked too high. Can you keep them happy?...
High Tea Solitaire
Board and Card
Once you've played Solitaire with high-tea class...the rest just seems crass....
Moosters
Puzzle
Here's looking at you! Match the eye-boggling Moosters to win the game!...
My Olympus World
Fun
Can you build a magical world that's fit not just for a king, but a goddess as well?...
Through the Cave: Episode 2
Puzzle
Join the wizard on another magical quest through a cave filled with tons of icky monsters....
Animal Switcher
Fun
Mix and match these animal mugs to buy yourself more time!...
Cake madness
Underwater Secrets
Match-3
What mysteries are hidden beneath the seas? Match up these colorful characters to find out....
Blue and Red
Match-3
How many diamonds can you collect in this fast-paced puzzle game? ...
Through the Cave: Episode 1
Puzzle
This crafty wizard is going to need every trick in the book to get out of this cave in one piece....
Crystal Cubes
Puzzle
Every shape has its place in this Tetris-style take on tangram puzzles....
Back to Candyland Episode 3: Sweet River
Match-3
Set sail for a mysterious island as this puzzling adventure continues. ...
Mysterious Pirate Jewels
Puzzle
The secret of this puzzling pirate booty is: where like meets like, there's magic to be found!...
2048 Candy Gems
Match-3
This super sweet puzzle game is totally futuristic. ...
Booya
Match-3
Grab your lantern, head for the door and chain up as many of these spooky monsters as you can! ...
Barnyard Scramble
Puzzle
Get ready for a wild time down on the farm....
Fruit Blow
Bloppy
Match-3
Match your puzzle skills against other online players, and see who can create the biggest Bloppy in this multiplayer game!...
1001 Arabian Nights 3
Match-3
Return to Arabia for another puzzling adventure. Can you eliminate all the keys before time runs out?...
Candy Smash
Puzzle
How quickly can you clear all the sugary sweets off of these game boards? ...
Crystical Express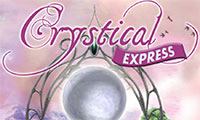 Match-3
Calling all Crystical fans: pit yourself against the computer in this new match-3 update....
Back to Candyland: Episode 2
Match-3
When you go back to Candyland, you'll wonder why you ever left in the first place!...