Game is loading
Please wait, process of requesting can take some time!
Currently 60 Makeover Games found for you
Tea Treatment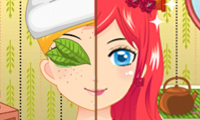 So Sakura: Moviestar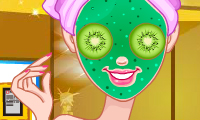 Girls
Being a movie star is hard work! Who knew they need so much primping and styling?...
So Sakura: Winter Glamour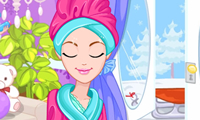 Makeover
Hoping to look fresh and fabulous this winter? The Sakura girls will teach you how... ...
Cleaning Christmas Mess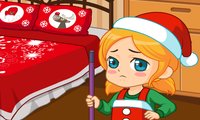 Action
This girl's room is a disaster. Help her make sure that she doesn't miss a spot while she cleans it up....
So Sakura: Cute Princess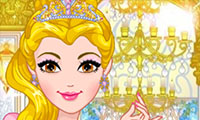 Action
These three princesses know everything there is to know about fashion. Join them for a makeover....
So Sakura: Halloween
Girls
Because every girl needs a fabulous look when it comes to Halloween......
So Sakura: Back to School
Makeover
Autumn is here—what should the Sakura girls wear for their first day of classes?...
Fashion Fiesta
Girls
Join the party and see how fast you can dress up these fabulous fashionistas....
So Sakura: Summer Vacation
Makeover
Join Emma, Charlie and Luna as they help their friend get ready for a totally awesome trip to the coast...
Easter Girl Makeover
Makeover
She wants to look her best for the holiday but that's gonna require a quick makeover and a new outfit…....
Paws to Beauty 6: Easter
Seasonal
Easter is a great time to dress—and pets love it too! Which outfit will you choose?...
Katy Perry Makeover
Celebrity
Katy thought she'd tried every style in the book…until she went to YOUR salon!...
My Geeky Boyfriend's Makeover
Makeover
From geeky to gorgeous in just a few simple steps!...
Smooth Like a Baby Makeover
Dress Up
Baby-soft skin for the win! Help this girl pick out the right soaps and products to make it happen. ...
Pretty Nurse Makeover
Makeover
It's a style emergency! This nurse needs a makeover. NOW!...
Beauty Me Up
Dress Up
Your client wants a head-to-toe transformation. Help her look and feel fabulous!...
So Sakura: Dark Princess
Makeover
Step into the So Sakura salon for a delightfully dark new look!...
Winter Fox
Makeover
Help this foxy cutie get ready for a fun afternoon in the snow....
Kitten & the Dog
Action
These two pets love to dress up...but what's their best look?...
Jenny The Spaholic
Girls
Jenny knows what's going on: check out the 'Spaholic' in action....
Paws to Beauty: Valentine Edition
Animal
These pets want to look their best for Valentine's Day. Can you give them a makeover?...
Valentine's Store Decoration
Creation
Design your own super cute boutique that's perfect for this special day of love....
Susan's Magic Flower Machine
Girls
Are you a flower fan? Help Susan create a new organic facial scrub!...
City Style: Valentine's Day
Makeover
This couple is getting ready for the big day. Help them prep!...
Follow Your Dream
Puzzle
Olivia wants to become a star! She'll have to work hard to make her dream come true....
Popstar Girl Facial
Makeover
Popstars get blemishes too, so get your facial kit ready and turn this spotlet into a starlet....
Power Pony
Animal
Got any fashion tips for this magical pony?...
Avie Pocket: New Year Brunch!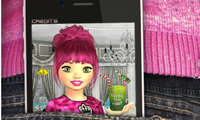 Girls
Avie wants to ring in the new year with a delicious meal but what outfit should she pick?...
Ashley Tisdale Makeover
Celebrity
The star of The Suite Life of Zack & Cody could use a new look. Got any ideas?...
Celebrity Spa 1
Girls
Your A-list clients expect nothing less than the best. Can you keep up with these demanding divas?...
My Favorite Coat
Dress Up
Design a super comfy coat that's perfect for the season....
T-Show Fashion Style
Makeover
Got time for a makeover? This model wants to look totally fab for her upcoming fashion show. ...
French Victorian Dress-Up Game
Dress Up
Get ready to design some new looks that are a blast from the past. ...
Sweet Catgirl Makeover
Makeover
This season, it's all about feline fashion. Miaow!...
My Mermaid
Dress Up
Your mermaid is the most beautiful of them all—because you made her that way!...
Selena Gomez Makeover
Celebrity
With Bieber in her rearview mirror, this Disney star needs a new look!...
Black Style Dresses Girl
Dress Up
Every girl needs a little black dress. Or a gorgeous floor-length black dress—that's good too!...
New Years Girl
Dress Up
This party girl could really use some ideas for what to wear on the big night....
Princess Quiz
Girls
What type of princess best reflects your personality? Take this cute quiz to find out....
Paws to Beauty 2
Animal
These adorable pets could really use some tender loving care….and a bath too. ...
10 Going On 25
Makeover
This girl is about to go on a magical time-travelling adventure. What will she find out about her future?...
Happy Glitter Year
Dress Up
Here's a girl who wants to ring in the new year with glitter. Lots and lots of glitter!...
Snowman Dress Up
Dress Up
With all this fresh snow lying around, building the perfect snowman should be a snap!...
Christmas Cutie
Dress Up
She loves the holidays and wants to look totally fab on Christmas Day. What should she wear?...
A Kitty Christmas
Animal
Here's one cat who wants to get into the holiday spirit. What's the purr-fect Xmas outfit for her?...
Modern Christmas Girls
Dress Up
These girls are searching for a perfect and modern look for the holidays....
Dear Christmas Kitten
Fun
It's Christmas Eve and this kitten wants to stay up late to see Santa. But how should she dress?...
Avie: Christmas Style
Girls
Help this girl celebrate the holidays in style. She needs to get started on a makeover....
Paws to Beauty: Christmas Edition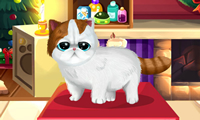 Animal
These pets need a little holiday spirit. Give them a makeover and some great Xmas outfits too....
Christmas Friends Dress Up
Dress Up
Help these four friends look totally fabulous for their holiday party....
Merry Christmas Girl
Dress Up
She wants to look great for her holiday portrait, but she's all out of ideas. Have you got any fashion tips?...
Lovely Christmas
Dress Up
The big Christmas bash is just around the corner, but this cute couple doesn't know what to wear. Help!...
Cute Christmas Puppy
Animal
This adorable little guy needs some help getting ready for December 25th. Can you lend a paw?...
Vocaloid Christmas
Dress Up
Sonika and her friends could use some fantastic outfits for their Christmas concert—they need your help!...
So Sakura: Christmas
Makeover
Get your winter beauty tips from the experts for a fab and festive look this Christmas!...
2NE1 Make Over
Celebrity
The members of this girl group from Asia could use some tips on how to look totally fab on their next tour....
My Lovely Christmas
Dress Up
Be the Katy Perry of Christmas with the vibrantly stylish (and slightly wacky) holiday outfit of your choice!...
Paws to Beauty: Christmas Edition
Animal
These pets want to get into the holiday spirit; can you give them some Christmas cheer?...
The Ugly Princess
Makeover
Help this royal misfit with a makeover so she can become a very pretty princess....
Final Fantasy Returns
Girls
Put your fantastic fashion skills to the test creating awesome outfits for Vanille and her friends....