Game is loading
Please wait, process of requesting can take some time!
Currently 60 Girls Games found for you
Princess Dress Up: College Prep
Girls
The school year is about to begin but this princess isn't even close to being ready for it. Can you help her choose tons of awesome outfits and accessories in this online dress up game for girls? ...
Fashion Designer: Dress Edition
Dress Up
Choose your preferred dress up model, select the dress, the pattern, color and design the most fashion forward dresses of your dreams! Are you the next best fashion designer?...
Avie Pocket: Birthday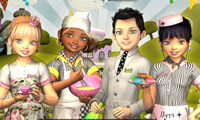 Action
Avie's ready for the best birthday ever! Enter the bakery for that perfect birthday cake with juicy flavors and get Avie dressed up to be the centre of attention. Participate in various activities to celebrate Avie...
Princess Juliet Castle Escape 4 - Troll Castle
Girls
The nasty trolls stole the treasure from the elves! Help Princess Juliet to escape once again with fun clues and puzzles to solve! Can she safely recover the treasure from Troll Castle?...
My Dolphin Show 8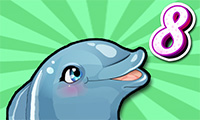 Girls
Welcome to a paradise of aquatic sea animals! This ever popular show is unstoppable and offers a splashing 126 levels to play in 6 different worlds. Perform amazing tricks like doughnut jumping, splashing the audience an...
Xmas Top Model Dress Up:
Girls
It's the season to be fabulous! Dress up these lovely top models in fashionable festive outfits for a starry Christmas evening!...
Shopaholic: Rio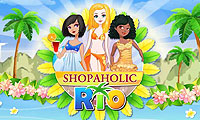 Girls
Get ready to hit the streets of Rio for a great vacation filled with shopping and parties galore!...
Paws to Beauty: Baby Beast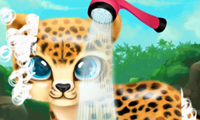 Autumn Girl Dress Up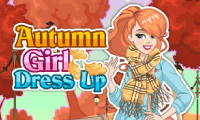 Paws to Beauty: Arctic Edition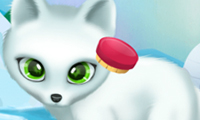 Make Your Own Cosmetic Brand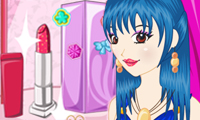 Paws to Beauty: Birthday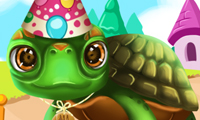 Hollywood Trivia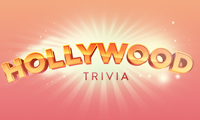 Girl on Skates: Pizza Mania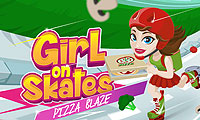 Girl on Skates: Flower Power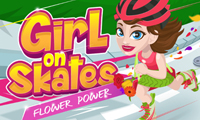 Mecha Girl Dress Up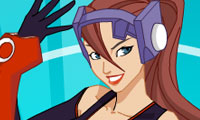 Girls
This girl lives in the future and, when she's not fighting bad guys, she loves to get all dressed up....
Girl on Skates: Paper Blaze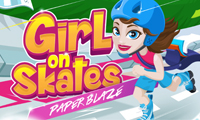 Zoo Panic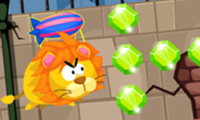 Paws to Beauty: Back to the Wild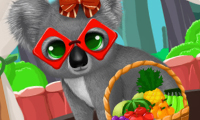 My Dolphin Show 7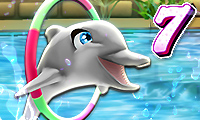 Skill
The dolphin trainer and her dolphin are ready to impress the audience with a specular show. This is not a small aquarium, but a big show like you would see in Sea World or any other water park. New Jungle World with 18 l...
Popstar Trivia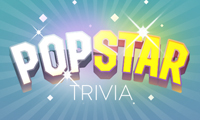 Avie Pocket: Popstar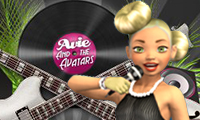 Burger Express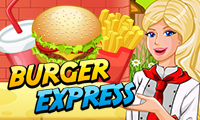 Super Girls Elements Quiz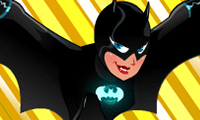 Snap the Shape: Hawaii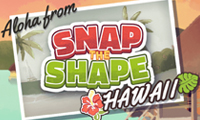 Girls
Take a virtual trip to a tropical hideaway and discover if you can solve these tricky puzzles. ...
Cake Break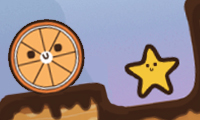 Summer in the City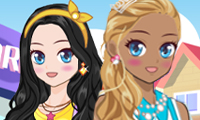 Tea Treatment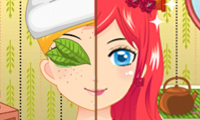 Sushi Madness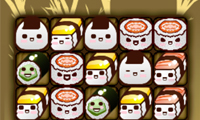 Bunny Powertastic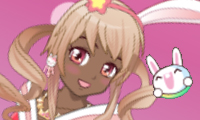 Rawr Kitten Dress Up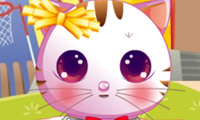 Berry Cheesecake: Sara's Cooking Class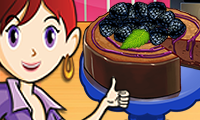 Girls
Join Sara in her kitchen and she'll teach you how to make this delicious dessert....
Touring in Rome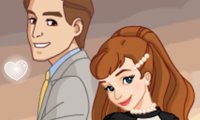 Girls
Pick an outfit and hop on one of these motorbikes for a quick spin through one of Europe's coolest cities....
Day of the Cats: Episode 2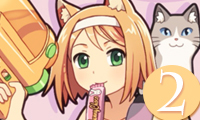 Fun
Slide the pictures up and down in order to spot the differences. Bet you can't find them all!...
Create Your Blossom Tree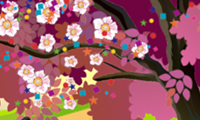 Angel Cutie Maker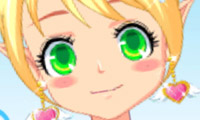 Gyros: Sara's Cooking Class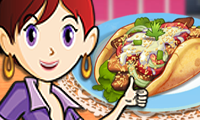 Girls
Sara's cooking a wonderful dish from Greece this afternoon. Head to the kitchen to help her out....
Meghan Trainor Makeup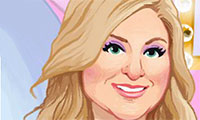 Action
Meghan's great when it comes to singing but she could use a little help with her cosmetics......
Chicken Fettuccine: Sara's Cooking Class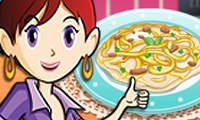 Cooking
Join the world famous chef in her kitchen while she whips up this delicious dish....
Fantasy Bunny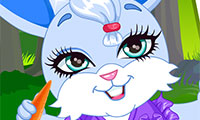 Action
Here's a rabbit that likes to look her best. What should she wear today? Maybe a dress? What about a hat?...
Mini Pop-Tarts: Sara's Cooking Class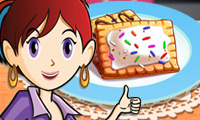 Action
What's Sara working on in her kitchen this morning? It's a great breakfast treat that's super yummy!...
Kawaii Beauty Dress Up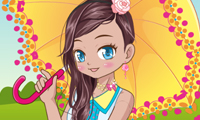 Girls
Can you help this girl create a super cute outfit that's super perfect for springtime?...
Ice Cream Decoration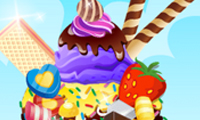 French Waffles: Sara's Cooking Class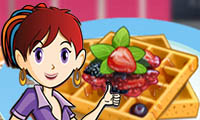 Action
The world famous cook is making some totally awesome waffles this morning....
Kitty Cat Power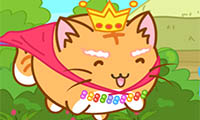 Action
This cool cat has super powers but he could still use a little help when it comes to fashion....
My Dolphin Show 6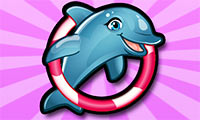 Action
Head back to the aquarium for another day of super awesome dolphin jumps, tricks and other rad stunts....
Kiki's Delivery Service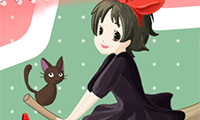 Action
The wonderful witch is searching for a spellbinding new style. Do you have any tips for her?...
Mommy and Baby Tiger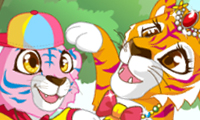 Summer High Tea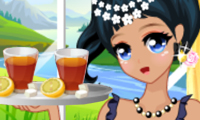 Romantic Spring Couple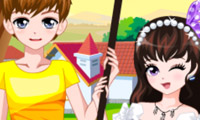 The Perfect Wedding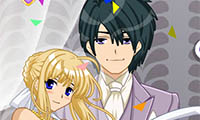 Action
This couple wants to have the best wedding ever but they need some help with their clothes......
So Sakura: Moviestar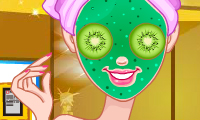 Girls
Being a movie star is hard work! Who knew they need so much primping and styling?...
Cake Bar
Girls
Let them eat cake...caramel nut cake....
Burger Bar
Girls
Only the best burger builders need apply......
Kimono Cutie Dress Up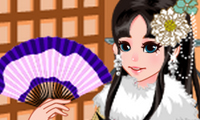 Pretty Unicorn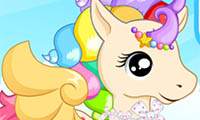 Action
This unicorn is looking for a very magical makeover. Could you help her choose a whole new look?...
Felicia's Day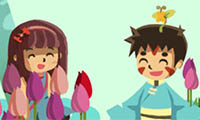 Action
It's lovely outside. Where should Felicia do today? Maybe she could go pick some flowers......
Banana Split Pie: Sara's Cooking Class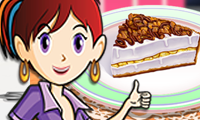 Cooking
Sara wants to cook something sweet today. Join her in the kitchen while she bakes this wonderful dessert....
Mad Science Labs: Cleo de Nile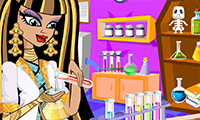 Action
Cleo made a mistake while working in her lab. Can you help her get it all cleaned up?...
Neko Neko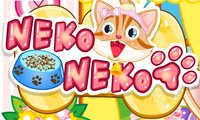 Action
This cute kitty is in the mood for a makeover. Which style would suit her best?...