Game is loading
Please wait, process of requesting can take some time!
Currently 60 Fun Games found for you
Bomb It TD
Adventure
This army of aliens, robots and monsters wants to get its greedy mitts on your hearts. Stop all of them in their tracks. Defend the hearts with cannons, mines and more in this tower defense game....
Catchy Bouncy
Animal
Join Lucas the magician and all of his friends in this fabulous casino game. Can you master each one of their challenges? They like to mix together classic games like slots and pachinko....
Troll Face Quest Video Games
Simulation
The latest crazy installment of Troll Face Quest is finally here! Embark on a hilarious journey where you'll solve brain-teasing puzzles and try to make sense of impossible situations while trolling the most famous vid...
Bubble World
Bubble Shooter
Take aim with magic gemstone bubbles in this Middle-Eastern-themed bubble shooter. But make sure you break out your best moves, because you have a limited number you can make in each level!...
Cartoon Candies
Match-3
Switch and swap this stack of comic and colorful candies in this Bejeweled-like match-3 game of pretty puzzling. ...
Medieval Merchant
Fun
You better have a quick eye if you want to keep up with this fantasy auction. From goblins to dwarfs, all the fantasy folk are gathered to buy the finest potions in the land, but it's up to you to make sure that eve...
Dwarf Runner
Fun
This magical dwarf is on a mad dash for lots of precious jewels. How long can you keep him on his feet in this free online game?...
Quad Cops
Platform
This Wild West town is overrun with bandits. Help this brave sheriff clean up the place with his arsenal of bombs and chili peppers in this rootin' tootin' skill game....
Trump: The Mexican Wall
Fun
Donald Trump still has a long road ahead of him as he continues his presidential bid. Help him reach the White House while he dodges Hilary's ray gun and Bernie's bombs in this wild online game....
Euro Penalty 2016
Sports
Score amazing goals in this action-packed sports game, Euro Penalty 2016! Master your football skills in every penalty shootout now!...
Bomb It 7
Action
Ready for an explosive adventure? Let the bombing commence!...
Trollface Quest TrollTube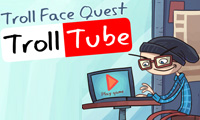 Skill
Trololo! Trollface is trolling TrollTube! Help him search for some unlucky adventures and solve the tongue-in-cheek puzzles in a point-and-click game that will have you screaming for more. Troll on the floor laughing!...
My Dolphin Show 8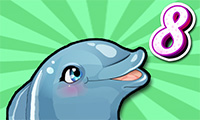 Girls
Welcome to a paradise of aquatic sea animals! This ever popular show is unstoppable and offers a splashing 126 levels to play in 6 different worlds. Perform amazing tricks like doughnut jumping, splashing the audience an...
Flamingo Surfers
Fun
Way to go flamingo! Test your skill in a balancing act combined with flapping fast reactions, plenty of action and off course speed and distance. Can you go the extra mile with this fun and feathery friend?...
Bomb The Mountain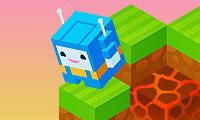 Skill
Help B-Pop to bomb mountains by hopping onto the areas as instructed in your mission. Sparky, Boomer 2000, Autobot and others can help with much needed information too. Avoid electricity, dangerous roads and lava in this...
Super Mega Solitaire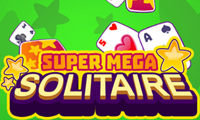 Cave Diver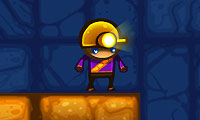 Balloon Escape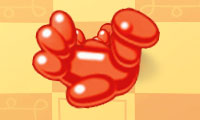 Fun
These balloon animals are ready to take flight. Can you help them reach the heavens?...
Berry Jump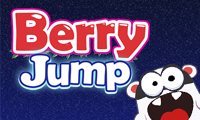 Magic Touch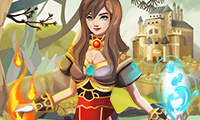 Whack Them All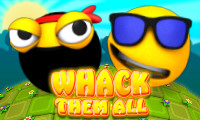 Slot Car Dodge
Thrill Rush 4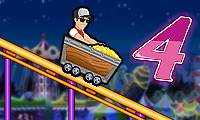 Uphill Racing
Go on the ultimate rollercoaster ride in Thrill Rush 4! Giant blocks and gaps will appear out of nowhere. You need to pass each obstacle during the day or at night!...
Mahjong Mania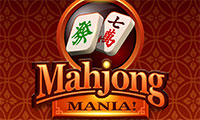 General Rocket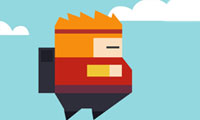 Skill
Bouncing across a sky full of rockets is a tough job but somebody's gotta do it......
Space Rescue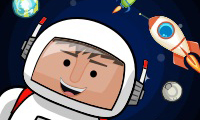 Troll Sweeper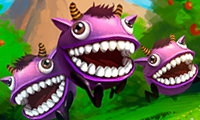 Dragonland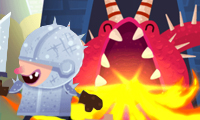 Fun
Some annoying knights are trying to steal the dragon's treasure? Let's teach them a lesson they won't forget!...
No Right Turn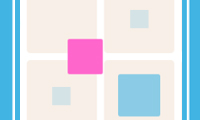 Skill
Can you navigate this block through the grid without crashing into anything? It's trickier than it looks......
Monster Mansion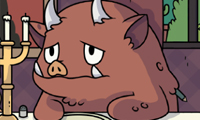 Fun
The monsters in this mansion are all mixed up! Can you help them straighten themselves out?...
Sir Jump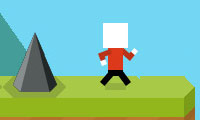 Adventure
This fancy guy sure loves to bounce. All the way over the top of mountains, if you can believe it......
Sweet Astronomy: Donut Galaxy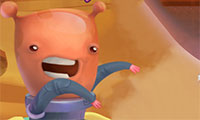 Match-3
A delicious dash into the cosmos awaits you in this intergalactic puzzle game....
Touring in Rome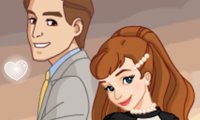 Girls
Pick an outfit and hop on one of these motorbikes for a quick spin through one of Europe's coolest cities....
Rickshaw City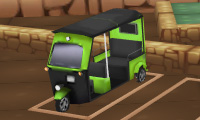 Action
Get ready for a whole new racing experience. How fast will it take you to reach the finish line?...
Silly ways to die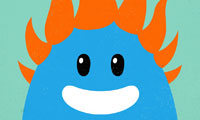 Skill
Your clicks have the power to protect each of these silly citizens—you just have to figure out how!...
Day of the Cats: Episode 2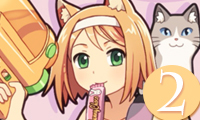 Fun
Slide the pictures up and down in order to spot the differences. Bet you can't find them all!...
Day of the Cats: Episode 1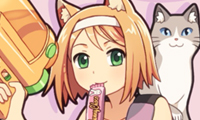 Action
Can you find all of the differences in each of these places while this girl and her cat begin a fun adventure?...
Tower Takedown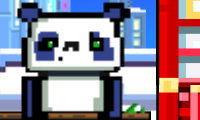 Action
You're one bad, bamboo-weilding panda...just don't bring the tower down on yourself!...
Meghan Trainor Makeup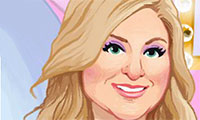 Action
Meghan's great when it comes to singing but she could use a little help with her cosmetics......
Silly Sausage in Meat Land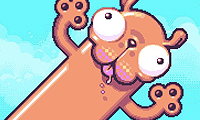 Fun
Having an infinitely stretchy body is pretty handy, but it's not all plain sailing. Your exposed body is vulnerable to all sorts of meat cutting instruments so don't over stretch yourself or you could e...
Park My Car 2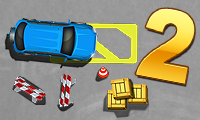 Cactus Pinch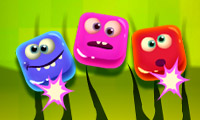 Action
Match two or more blocks of the same colour in order to clear them from the grid. Don't let it fill up!...
Chicken Fettuccine: Sara's Cooking Class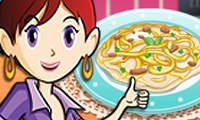 Cooking
Join the world famous chef in her kitchen while she whips up this delicious dish....
Mystery Creature Dress Up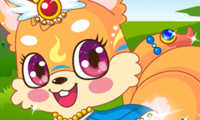 Action
This magical critter really loves fashion. Can you help her create a whole new look?...
Fantasy Bunny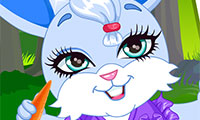 Action
Here's a rabbit that likes to look her best. What should she wear today? Maybe a dress? What about a hat?...
Crash Drive 2: Tank Battles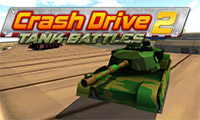 Action
Take on the other players in this free roaming driving game and complete the challenges to earn points!...
Mini Pop-Tarts: Sara's Cooking Class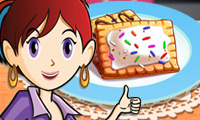 Action
What's Sara working on in her kitchen this morning? It's a great breakfast treat that's super yummy!...
Kawaii Beauty Dress Up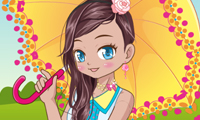 Girls
Can you help this girl create a super cute outfit that's super perfect for springtime?...
Ice Cream Decoration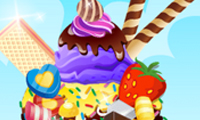 SOAK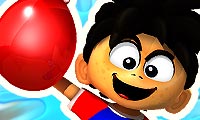 Skill
These guys just hit your sister with a water balloon. Now it's time to avenge her!...
French Waffles: Sara's Cooking Class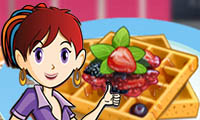 Action
The world famous cook is making some totally awesome waffles this morning....
Kitty Cat Power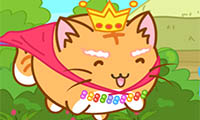 Action
This cool cat has super powers but he could still use a little help when it comes to fashion....
My Dolphin Show 6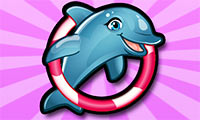 Action
Head back to the aquarium for another day of super awesome dolphin jumps, tricks and other rad stunts....
Death Valley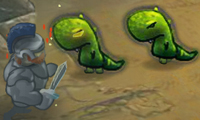 Action
Nasty monsters are on the move but they're no match for you and this brave knight....
Kiki's Delivery Service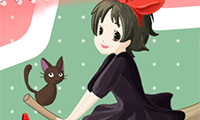 Action
The wonderful witch is searching for a spellbinding new style. Do you have any tips for her?...
Trollface Quest: Sports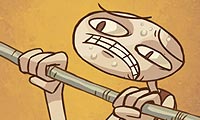 Action
This troll takes exercise very seriously. Help him turn his friend into a total beefcake....
Fairy Cannon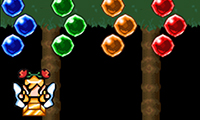 Action
Do you think you can pop all of the bubbles before time runs out? Don't worry, these fairies will help you....
The Perfect Wedding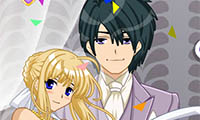 Action
This couple wants to have the best wedding ever but they need some help with their clothes......
So Sakura: Moviestar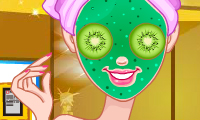 Girls
Being a movie star is hard work! Who knew they need so much primping and styling?...
Demoman
Fun
Demolish all of the office buildings with your demolition ball!...