Game is loading
Please wait, process of requesting can take some time!
Currently 60 Doll Games found for you
Kiki's Delivery Service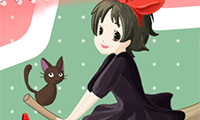 Action
The wonderful witch is searching for a spellbinding new style. Do you have any tips for her?...
So Sakura: Moviestar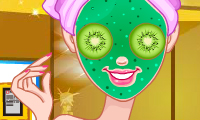 Girls
Being a movie star is hard work! Who knew they need so much primping and styling?...
Beauty Cat Salon
Rilakkuma Dress Up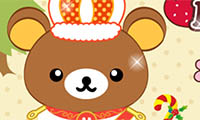 Action
This bear wants to dress up in some spectacular outfits but which one first?...
My Pink Style
Dress Up
Rose are red, violets are blue…but I love pink, do you love it too?...
Power Pony
Animal
Got any fashion tips for this magical pony?...
Cute Fairies Dress Up
Dress Up
These pretty pixies are in search of some sparkly new outfits. But what should they wear?...
Asian Beauty Queen
Dress Up
This girl needs some help picking out a cool kimono. Are you available?...
My Favorite Teddybear
Action
Make your fuzzy friend look fabulous....
Angel Cutie Maker
Action
This angel has her head in the clouds. She sure could use your fashion tips....
Beautiful Like a Rainbow 3
Action
It's time for another batch of multicolored fun, fabulous fashion....
Snowflakes Dress Up
Action
Fashion is tops, even all the way up at the North Pole....
Rainbow Unicorn
Action
Harness all the colors of the rainbow to make this unicorn glow!...
Sofia's Valentine Makeover
Action
Sofia's in the mood for love: so bring on a cute, cupid-inspired costume for Valentine's Day!...
Sofia's Zodiac Makeover
Action
The magical and mysterious Sofia needs your fashion tips in this cosmic dress-up game....
Happy Cook
Action
Even chefs like to look delicious. Help the Happy Cook design a cute outfit in this yummy dress-up game....
Bridal Beauty Makeover
Girls
When the Big Day finally arrives, every blushing bride wants to look her best....
Valentine Couple Dress Up
Action
Cupid's arrow has hit the mark—too bad he's not a fashion designer! ...
Valentine Cuties Dress Up
Action
On Valentine's Day, love is all around…and so is lovely fashion!...
Queen of Darkness Dress Up
Action
What does the Queen of Darkness look like on a night out? That's up to you…...
Fairy Princess Dress Up
Action
Why be a fairy or a princess…when you can be a Fairy Princess?...
How Do I Look?
Girls
Want a new makeover? Give the wheel a spin!...
Gamer Girl Dress Up
Action
Onto the platform and into costume: the game is on!...
Once Upon a Love
Action
When you wish upon a love, you may get a...new makeover!...
Photoshoot Preparation Makeover
Girls
Grab your make-up bag and get ready to primp and preen—not a pimple shall be seen!...
Witchy Dress Up
Action
Bubble, bubble, toil and trouble—make this little witch look gorgeous on the double!...
Cosmo Angel: The Final Challenge
Action
The covermodel rivalry comes to a corporate-chic climax in this final thriller!...
Playing in the Snow Dress Up
Action
You've got to look hot before you go out in the cold…...
Beautiful Like a Rainbow 2
Action
Welcome to the place where color is your best friend....
Fire Princess Dressup
Action
This girl is on fire...and she needs an outfit to match....
Perfect Princess Dress Up
Action
The dressing room is all yours: what makes a perfect princess?...
Cosmo Angel: Budding Rivalry
Action
Cook up some fab fun in the longest-running fashion feud we've ever seen......
Middle Eastern Dancer
Action
Shimmy up and put your best foot forward for some super-slinky style!...
Mermaid Cutie
Action
A mermaid can have too many shoes—but tail fins? Never!...
Sagittarius Girl Makeover
Action
Will your fashion makeover hit the mark?...
Singer Dress Up
Action
Who does this stylish songbird remind you of? (She looks a lot like Katy Perry to us!)...
Cute Gal in Town
Action
When you're in town, there's only one way to look: cute!...
Pretty Princess
Girls
Preen this pretty princess 'til she looks like a queen....
Fashion Punk Girl
Action
If you want to be stylish without wearing the same gear as everyone else...go punk....
Scorpio Girl Makeover
Action
Look to the stars and what do you see? A fashion forecast for Scorpio!...
Cosmo Angel: This Means War
Action
Oh no, a fashion feud! Let the feather boas fly!...
Cycling to School
Action
Everyone knows the fashion rules for biking to school: windswept beauty!...
Vampire Queen Make-Up
Action
Even evil monsters need some sparkly outfits—vampire queens can't look dowdy, you know....
My First Makeover
Girls
Everyone has the potential to shine: some just need a little more help....
Beautiful Like a Rainbow
Action
Fall's "it" colors are in, and rainbow hues have never been brighter!...
Hairmione's Perfect Hair Date
Action
Grab your scissors, it's time to snip in the name of love!...
Japanese Spa Facial Beauty
Girls
Japanese makeovers are a fine art. Get one now!...
Zodiac Makeover: Libra
Action
Weigh your stylish options like a true Libra girl!...
Nerdy Girl Makeover 2
Girls
Everyone needs their spa time...especially Nerdy Girl....
Cosmo Angel: A Rival Appears
Action
Who's got what it takes to be Cosmo Angel's next top covermodel: Karen or Giselle?...
A London Love Affair
Action
Get the London look!...
Pink Cutie
Action
Everyone looks pretty in pink!...
Zodiac Makeover: Virgo
Action
Which outfit is in the stars today?...
Forever Friends
Girls
Don't you wish you could hang out with your BFF anytime you like?...
Girls Go Fashion Party
Girls
Without your help Gwen, Gabriella, and Grace will be tardy to their party! ...
Cyber Gothic Girl Dress Up
Action
Gothic is so drab—cyber gothic is much sparklier....
Fashion Magician Dress Up
Action
Is she perfectly tuned to the paranormal...or is it all an illusion?...
Hamman Spa Facial Beauty
Girls
Indulge your senses with a relaxing spa—you know you want to!...
Pretty Angel
Girls
She may not have a halo, but this angel has heavenly style....
Victorian Dress Up
Action
Wind back the clock and go back in time to when fashion was truly fabulous....