Game is loading
Please wait, process of requesting can take some time!
Currently 33 Bubble-Shooter Games found for you
Bubble World
Bubble Shooter
Take aim with magic gemstone bubbles in this Middle-Eastern-themed bubble shooter. But make sure you break out your best moves, because you have a limited number you can make in each level!...
Bubble Pop Story
Adventure
Pop these colorfully designed bubbles within the move limit and earn the highest score possible in this brand new puzzle game, Bubble Pop Story! The graphics are gorgeous and the gameplay is fun for all ages!...
Unihorn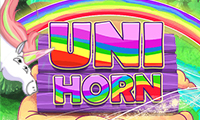 Bubble Penguins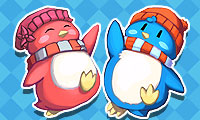 Sea Bubble Pirates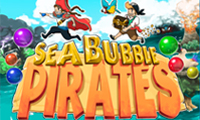 Skill
Join a world of bursting bubble adventures on this pirate ship! Aim and shoot the same colored bubbles from your canon to make them pop! Earn extra golden coins as well earned rewards in this puzzle game in the style of ...
Professor Bubble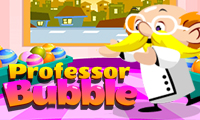 Bubble Hamsters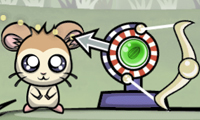 Skill
These little guys have lots of bubbles to burst today. Could you help them out?...
Fairy Cannon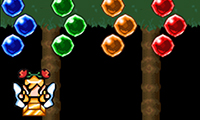 Action
Do you think you can pop all of the bubbles before time runs out? Don't worry, these fairies will help you....
Candy & Nuts
Bubble Shooter
The aim of the game is to match delicious candies and nuts of the same color...if you can resist eating them!...
Easter Bubbles
Bubble Shooter
The Easter bunny has painted all the bubbles in beautiful colors. It's a shame you've got to blast them!...
Blowball
Skill
This game blows…no, it's total balls…no, it's both!...
Bubble Machine
Bubble Shooter
Not just your everyday bubble shooter - in this multiplayer game you take on other players. Clear the field first and you win!...
Cupid Bubbles
Bubble Shooter
Help Cupid pop as many bubbles as he can with his magical arrows....
Bubble Laguna
Bubble Shooter
Go head-to-head in this multiplayer bubble-shooting battle!...
Christmas Bubbles
Bubble Shooter
Use the cannon to burst as many of these festive bubbles as you can....
Blocks Happy Halloween
Seasonal
Join the Blocks gang as they go trick-or-treating. How much candy will they get?...
Dragon Chain
Shooting
Nooo, don't let the little dragons fall into that pit!...
Ice Block
Bubble Shooter
Need some stress relief? Break out a blaster and see how many of these totally wild ice cubes you can smash....
Bubble Glee
Skill
These bubbles are trouble. How many of them can you pop?...
Princess Bubbles: Rescue Prince
Action
Help her royal majesty bubble-blast a trail back to her beloved prince. ...
Bubble Hit (html5)
Bubble Shooter
Play with bubbles in the new game...
Yummy-Yummy Monster Shooter
Skill
To the mosh pit, monsters!...
The Liberators: Return of the Worms
Skill
The early ninja catches the worm....
Bubblenoid
Skill
Bust these beautiful butterflies from their bubble-cluster prisons!...
Aqua Labyrinth
Skill
Master this mermaid's medley of mind-bending mazes....
Bubble Mover
Puzzle
Bubbles...beautiful bubbles!...
Bubble Hit Valentine
Skill
Calories don't count on Valentine's Day!...
Bubble Hit: Christmas
Skill
These colorful Christmas bubbles are out of control!...
Pin Balls
Action
Shoot through the obstacle course and show off your skills!...
Puru Puru Harvest Match
Skill
Fling this farmer into his crops—literally!...
Bubble Hit: Pony Parade
Skill
Round 'em up and wrangle 'em in—these prancing ponies are looking for a poppin' good time!...
Bubble Hit: Halloween
Skill
Burst these bubbles with a haunting pop!...
Bubble Hit
Skill
Find some fizzy fun in bubble-popping mayhem!...