Game is loading
Please wait, process of requesting can take some time!
Currently 60 Animal Games found for you
Catchy Bouncy
Animal
Join Lucas the magician and all of his friends in this fabulous casino game. Can you master each one of their challenges? They like to mix together classic games like slots and pachinko....
Longcat Journey
Puzzle
Chase the fishy rewards through a cartoon world of platform obstacles, growing with every bite, in the cutest and weirdest cat game on the web....
Cloud Critters
Animal
DODGE, JUMP AND SURVIVE IN THE SKY! Survive as long as you can in this addictive fast-paced arcade-style hopper game. ...
Avie Pocket: Birthday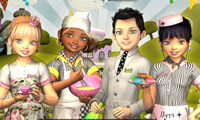 Action
Avie's ready for the best birthday ever! Enter the bakery for that perfect birthday cake with juicy flavors and get Avie dressed up to be the centre of attention. Participate in various activities to celebrate Avie...
Rats Cooking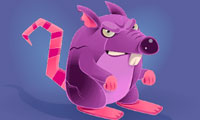 Adventure
Oh, my rat! These sewage-infected giant mutant rats taste perfect on the grill! Help the chef to catch and kill a smelly rat or two and collect the coins for a feast like no other. It's not a matter of taste, it...
Gooey Yama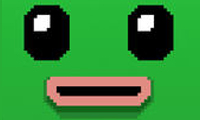 Animal
Yama is a blob who considers himself a foodie. Help him jump over the obstacles and eat all this yummy stuff. ...
Paws to Beauty: Baby Beast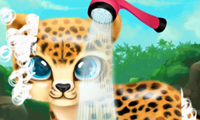 Paws to Beauty: Arctic Edition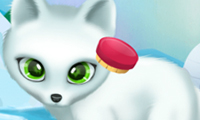 Splish Drago Pong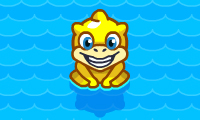 Animal
Splish Drago Pong game is about surviving between two barriers and dodge the enemies, by controlling Drago and other creatures swimming between the two barriers...
Paws to Beauty: Back to the Wild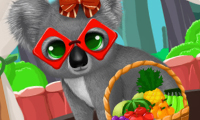 Snake Escape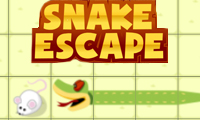 Spider Story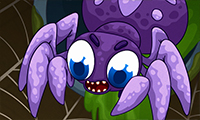 Skill
Get ready for some good ol' web-slinging. This awesome arachnid is defending his home from some pesky rats....
Day of the Cats: Episode 1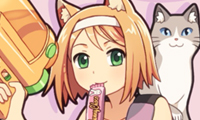 Action
Can you find all of the differences in each of these places while this girl and her cat begin a fun adventure?...
Tower Takedown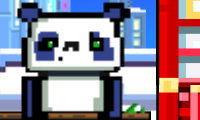 Action
You're one bad, bamboo-weilding panda...just don't bring the tower down on yourself!...
Mystery Creature Dress Up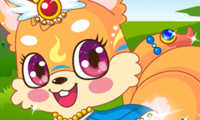 Action
This magical critter really loves fashion. Can you help her create a whole new look?...
My Dolphin Show 6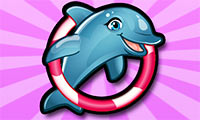 Action
Head back to the aquarium for another day of super awesome dolphin jumps, tricks and other rad stunts....
Cute Persian Kitty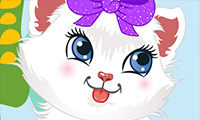 Action
This fabulous feline loves fashion. Help her pick out an awesome ensemble....
Meet Puppy
Action
These puppies are totally in love. Can you help them meet up?...
FiFish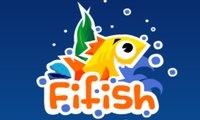 Action
This fishy wants a smartphone but he's flat broke. Where can he make some extra dough?...
Petjong
Match up all of these pets while you stroll down this country lane....
Halloween Kitty Cat
Animal
This kitty is looking for the purrfect Halloween costume. Which one should she pick? ...
Betsy's Crafts: Summer Sand Painting
Creation
You can make beautiful, colorful paintings come to life in Betsy's Crafts...all it takes is a little sand!...
Snoring Before Time
Action
This game is pretty dreamy but it's so fast-paced that it won't make you sleepy…...
Pitty Patty Unipet
Beauty Cat Salon
Lazy Hippo
Puzzle
Being lazy is hard work. Help Felix the holidaying hippo stay hydrated in this tricky puzzler....
Aqua Friends
Puzzle
Got a sec? These shy squids could use some help breaking the ice......
Summer Fox
Angry Bees
Action
These bugs are on the march. Get ready for a pint-sized battle of epic proportions!...
Pet Swap
Snail Bob 7: Fantasy Story
Puzzle
Bob was up late reading fairy tales. Now his dreams are filled with dragons and wizards......
Super Jump
Fishy rush
Paws to Beauty 3: Puppies & Kittens Html5
Snail Bob 2 HTML5
Puzzle
A dangerous forest stands behind Snail Bob and his grandpa's birthday party! Can he make it through?...
Animals and Aliens
Run Panda Run
Adventure
This bouncing bear is going jogging but he hasn't picked the safest route. Can you keep him out of trouble?...
Monster Hunter
Animal
Monsters have invaded your man cave! Better start mashing them!...
My Unicorn Play Day
Girls
Take care of your very own unicorn by giving her everything she needs to have a happy home!...
Barnyard Scramble
Puzzle
Get ready for a wild time down on the farm....
My Puppy Play Day
Girls
Even virtual puppies need lots of attention and tender loving care....
Sparkling Turtle Washing
Girls
Rub-a-dub-dub...baby turtles in the tub!...
My Dolphin Show 4
Flappy Doge
Cute Jungle Quiz
Girls
Get in touch with your wild side and discover your inner jungle-animal!...
Feed the Animon
Girls
You are what you eat...or at least your pet monster is!...
Cute Bunny
Sammy the Seal
Skill
Sammy's super hungry. Help him gobble up tons of tasty fish....
My Dolphin Playday
Cute Jungle Hospital
Animal
The patients in this hospital are fuzzy and wuzzy and they need your tender loving care. ...
Paws to Beauty 6: Easter
Seasonal
Easter is a great time to dress—and pets love it too! Which outfit will you choose?...
Mole: The First Scavange
Skill
Help this hungry mole find the shortest route between him and some yummy veggies. ...
Flapping Bird
Animal
Flappy Bird the app is dead...but its red-feathered doppelganger is still very much alive....
Find The Fish
Puzzle
It's pretty crowded at the bottom of the ocean. Can you find the right fish?...
Battle fish 2
Animal Dentist
Animal
These animals are gonna go wild when they see their stunning new smiles!...
Get The Fish
Rilakkuma Dress Up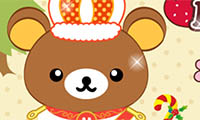 Action
This bear wants to dress up in some spectacular outfits but which one first?...
Winter Fox
Makeover
Help this foxy cutie get ready for a fun afternoon in the snow....
Cute Owl
Animal
Help this adorable owl make some wise style choices....