Game is loading
Please wait, process of requesting can take some time!
Currently 60 Action Games found for you
Tri Tower Solitaire: Classic
Board and Card
Enjoy a picturesque kingdom while you attempt to reach the top of all of the towers in this deck of cards. Can you match up all of them in order to get a big time bonus in this version of the classic game?...
Shifty Gears
Racing
A patient with mysterious powers has just escaped from a secret laboratory. Help him make his escape in this thrilling racing game. He can use his newfound abilities to evade his captors and run other cars right off the ...
Operation Machine Gun
Action
A seemingly endless platoon of soldiers, tanks and bombers are heading your way. How long can you hold them off in this crazy action game? Fight back with bazookas, Gatling guns and more!...
Mystic Mahjong Adventures
Action
Play mahjong with a mystical twist! Match stones with the identical icons on open sides and unlock bonus tiles in each stage for endless matching fun!...
Top Model Show Dress Up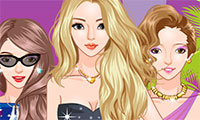 Sniper Ultimate Assassin
Action
Congratulations! You just got a new job as one of the world's most deadly assassins. Can you handle the workload though? This town is filled with dangerous criminals that need to be eliminated. Carefully aim your rifle...
Summer Sports: Boxing
Action
Float like a butterfly, sting like a bee! Grab your gloves and go for gold in this epic boxing simulation! Combine in a PvP tournament with other Qlympics games to become the ultimate champion!...
Trial Rush
Racing
This brave biker is taking on some of the toughest race tracks in the world. Join him while he jumps on his motorcycle and tries to pull off some of the craziest stunts ever in this racing game....
Geometry Rush
Awesome
You'll need some quick reflexes and a few awesome moves in order to prevent this green triangle from getting squished. Help it avoid the spikes and the traps in this thrilling online game. ...
Numeric
Action
This machine is set to explode but you can still stop it. Push the numbers in the correct order to prevent it from blowing up in this intense online game....
Euro Football Pong 2016
Sports
Get ready to take on the big leagues of one the world's greatest sports games. Block the opponent's ball, score goals for your team to prove you are the best player on the field this season!...
Zombie Days 3D
Action
How will you escape all of the zombies that are waiting to sink their teeth into you in this action game? Choose from perks like an awesome weapon or a head start before you begin running for your life....
Where's the Word?
Action
Race against the clock to find the words in the grid! Unlock awesome new levels, and try to beat your high score in this addictive word search game....
Candy Hero
Action
This high-flying superhero loves candy but he's got way too much of it. Help him get rid of it all in this exciting match-three game. If you don't help him out, he'll get crushed!...
My Dolphin Show World
Action
Head back to the aquarium for another day of super awesome dolphin jumps, tricks and other rad stunts!...
Tokyo Mew Mew
Action
Ichigo and her friends want some totally awesome new outfits in this fun makeover and dressup game! Help them with some tips and styles with your fashionably forward eye for beauty!...
Penalty Shootout: Euro Cup 2016
Action
Choose from your favorite soccer teams from around the world to defend your goal in this thrilling sports game, Penalty Shootout: Euro Cup 2016! Try and score a goal now!...
Cows vs Sheep: Mower Mayhem
Action
Another barnyard brawl is about to begin. Which side will win this time around?...
Love Birds
Action
Find pairs of cards matching the exotic birds on the branches! Find 3 pairs in a row to earn a joker in this lovingly fun matching game, Love Birds!...
Pinball of Oz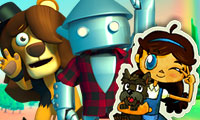 Action
Hit the pitch on this machine for the maximum pinball fun! Unleash the rainbow magic in the land of Oz and take aim for some crazy cool adventures with Dorothy!...
Avie Pocket: Birthday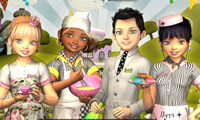 Action
Avie's ready for the best birthday ever! Enter the bakery for that perfect birthday cake with juicy flavors and get Avie dressed up to be the centre of attention. Participate in various activities to celebrate Avie...
Monster Truck Shadowlands
Action
Go offroad in this exciting sports racing game, Monster Truck Shadowlands! Upgrade your truck to become even better and stronger as you race to victory!...
Sea Bubble Pirates 3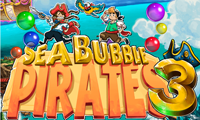 Action
Pop some colored bubbles to keep this pirate ship afloat on the open seas in the 3rd sequel of the ever popular Sea bubble Pirates! Clear clusters of 3 or more bubbles from the screen as quickly as possible and earn bonu...
Missile Outbreak
Action
Can you defend your country in this brand new action-packed arcade game, Missile Outbreak? Use your awesome quick reflexes to destroy those missiles and save your people from chaos!...
Iced Mania Tycoon 2
Action
Welcome to Imit Town! Manage and sell the Iced products to your customers in this fun multiplayer game to find out how much of an entrepreneur you are! Adjust the stock, types of goods and prices to sell products to beco...
Bomb It 7
Action
Ready for an explosive adventure? Let the bombing commence!...
Saga of Kraigen: Ambush at the Dragon Pass
War
This is one rough Tournament, are you the mighty warrior that will win the ultimate prize? Let the battle begin!...
Big Evil Robots
Adventure
It's a 21st-century David and Goliath—are you bad enough to beat the bots?...
Sea Bubble Pirates 2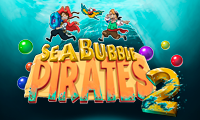 Action
Join a world of bursting bubble adventures on this pirate ship! Aim and shoot the same colored bubbles from your canon to make them pop! Earn extra golden coins as well earned rewards in this puzzle game in the style of ...
Emily's Ice Cream Shop
Action
Emily's ice cream truck is so popular! Keep her customers happy by serving them delicious ice creams as fast as possible in this super-sweet time management game....
Gopogo
Action
Go Po Go! Use your jumping stilts to jump from one platform to another while avoiding traps and the abyss beneath! Collect coins, new stilts and lives as you progress for endless jumping fun!...
Plunger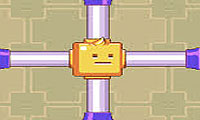 Action
Help Plunger dive into these challenging levels. Hang on to your hat. He'll be up against lots of enemies....
Robin Hood: Give and Take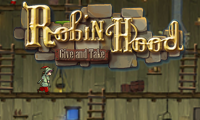 Cinderella Tailor Ball Dress
Action
The Fairy Godmother has her hands full with Cinderella and the messy studio. Help the princess clean up to get the studio as good as new. Can you find the lost objects and cut the material for Cinderella's magical g...
Winter Top Model Dress Up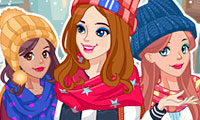 Action
These lovely ladies are top models with a taste for fashion that will warm any cold day! Dress them up in the best outfits and styles to combat any weather blues this winter....
Candy Rush 3D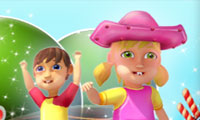 Action
Enjoy the ultimate sugar rush by dashing through this candy store. Just watch out for those barriers!...
Galaxy Mission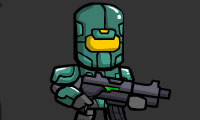 Action
Your next battle beyond the stars is about to begin. Suit up and get ready to blast some bad guys....
Loch Ness Water Skiing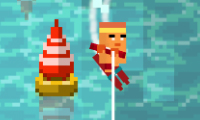 Action
Get ready for a retro ride on some pixelated water skis. Will you spot this legendary monster along the way?...
Crusader Defense 2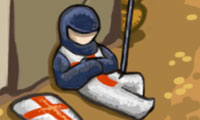 Action
Another wave of warriors is trying to attack your castle. Defend it at all costs, brave knight!...
Crazy Doctor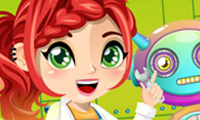 Puzzle Painter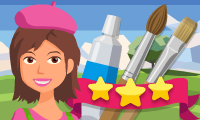 Parking Passion
Action
The goal in this challenging skill game is simple: park the car! Use the arrow buttons on the screen to move the car and maneuver it into the marked spot. The faster you park correctly, the higher your score will be in e...
Pregnant Henna Tattoo Belly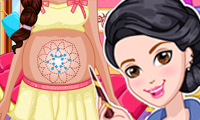 Exploration Lite: Mining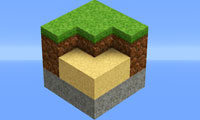 Action
Destroy the blocks and work your way to treasure in this exploration game inspired by the world of Minecraft....
Little Kids Business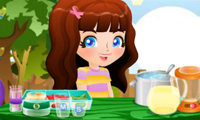 Loot Heroes 2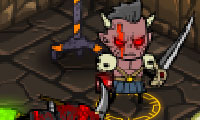 Action
You've only been in hell for a few minutes and you've already been assigned a dangerous mission. Get to work!...
Rugby Down Hero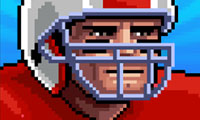 Action
This crazy game combines the thrills of football with the excitement of rugby. Can you become a gridiron hero?...
Candy Galaxy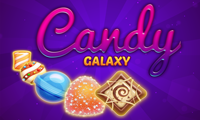 Pokemon League 1
Action
Head back to the world of Pokemon in this retro adventure. Can you catch 'em all?...
Touchdown Blast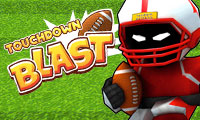 Skywire 2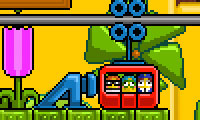 Catch The Cheese
Galaxy Siege 3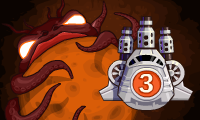 Adventure
Get ready for another intergalactic mission. Are you ready to once again battle your way across the universe?...
Farmer Quest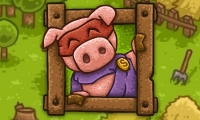 Sun Charms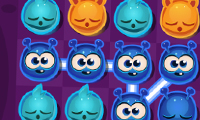 Off the Rails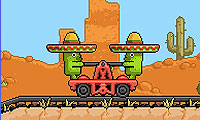 Skywire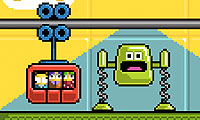 Sushi Showdown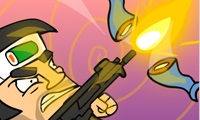 Superhero Makeover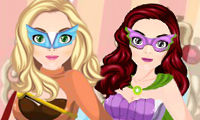 Galaxian Match